arrow_backBack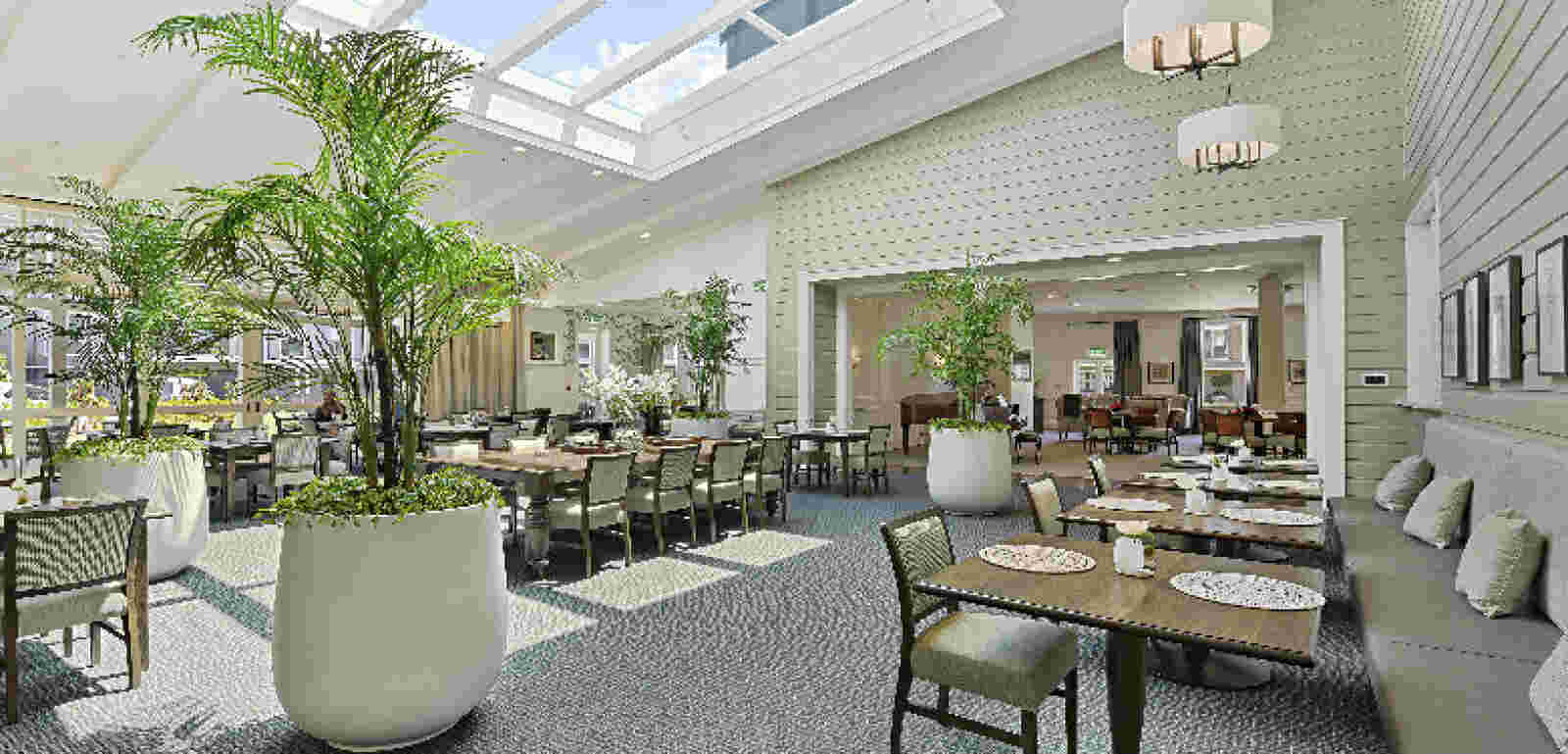 A heritage gem finds it's feet in the 21st century
Ranfurly Village News
Contemporising a heritage building without compromising its distinctive character is no mean feat. Ranfurly House is a glowing example of what extraordinary results are possible when this modernisation is done exceedingly well. Having undergone an extensive restoration, it recently threw its glorious arms wide open to residents so they could enjoy its generous offerings.
Built in 1903, Ranfurly House is central to the Ranfurly Village community. It is a National War Monument which is respected and honoured as a legacy building and icon that carries a poignant message of strength, survival and enduring potential, a fitting tribute to the brave men who once walked its hallways after serving in battle.
With a strong emphasis on comfort and independent living, the homestead, and wider development populated with additional buildings, live to serve residents and provide them with the best possible standards. The amenities are myriad - a restaurant, hobbies and crafts room, cinema, lounges, library, bowling green and gymnasium all contribute to the cultivation of an environment that is enriching for mind, body and soul.
Last month, a brand new addition in Ranfurly House opened to delight the senses. Poppies Café, located on the ground floor of Ranfurly House, enjoys a light-filled atrium space, and capitalises on the stunning surrounds with its verandas reaching out into the outdoor areas, providing the perfect spot to relax on a summer's evening. Thoughtful decor has struck a compelling balance between heritage and modernity. A range of seating areas lend themselves to a balance between more private, reflective spaces and social atmospheres. The café offers an a la carte lunch menu and cabinet food and great barista coffee.
Adjacent to Poppies is the newly refurbed Heritage Lounge. This room is part of the original Ranfurly House and will operate as a bar and function space within the Ranfurly Village. Village Manager Graham Mitchell comments of the beautiful new space, "I am delighted that with the reopening of Ranfurly House we have such a wonderful central hub for our community. The building has been refurbished to an incredibly high standard and it is a real pleasure to watch residents enjoying what Ranfurly House has become. For me, personally, I love the connection our Village has with the past and the deep heritage we are engaged with and reminded of daily. Our Village is a fantastic blend of history, modernity and community."
Share this article via: