arrow_backBack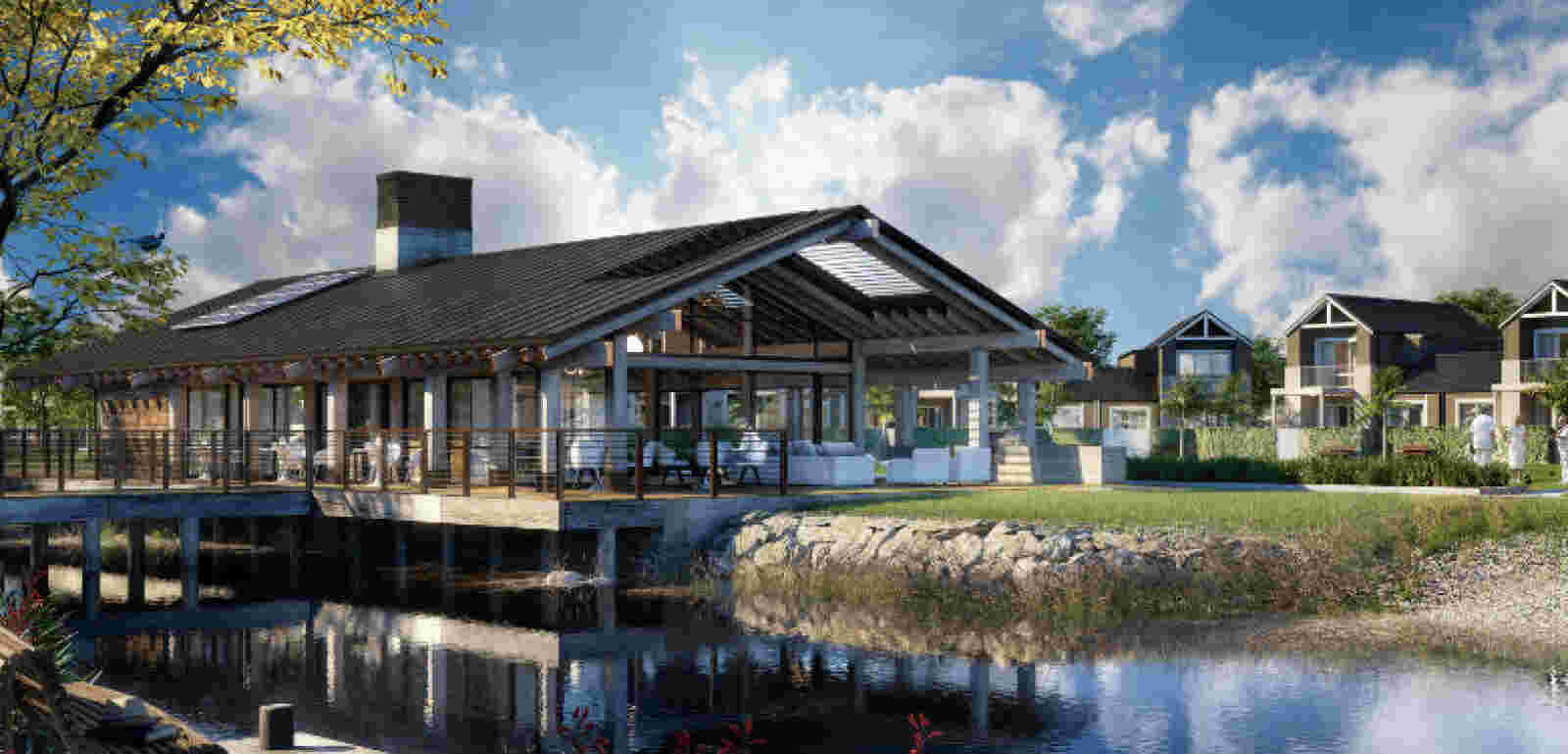 Bay of Plenty Eco Retirement Village Hits Ground Running
Corporate News
The new eco-retirement village on Grenada Street, Papamoa, is set to inject over $250 million into the Bay of Plenty region's booming economy and provide 350 new homes to the area – with a dozen villas snapped up in the first week on the market.
Generus Living Group and local iwi Mangatawa Papamoa, which operate Pacific Coast Village on Maranui Street, are behind the new Pacific Lakes Village now under construction.
Graham Wilkinson, director of Generus Living Group, says the success of Pacific Coast Village with over 250 residences has proven demand for quality retirement village living in the Bay, and inspired further investment - this time with a strong environmental focus.
"Generus is known for setting benchmarks for villages throughout New Zealand in terms of design, individuality and quality of care. Now we are overlaying that with a unique focus on the future, and how we affect the planet," says Mr Wilkinson.
"Sustainability is important to us, and even more so to our partners Mangatawa, so we've included eco-friendly influences throughout the village."
Central to the village is the creation of its own ecosystem, via a series of waterways, fed from rainwater and natural aquifiers that will support the regeneration of plant and birdlife.
"The Lake House will be the village's first communal facility to be developed and will operate off the grid with its own solar power and rainwater recycling systems. In addition, we'll make it easy for residents with an electric vehicle fast-charge station on site, electric pool cars, and composting and recycling hubs."
Residents will also have the option to join in the effort - as well as gain cost savings - with all homes prewired for solar power. There is also a market garden, commercial glasshouse, climate-controlled growing house, and a variety of fruit trees scattered throughout, enabling residents to grow their own produce and experience 'garden to plate' living.
Mr Wilkinson expects sales at Pacific Lakes Village to follow a similar pattern as Pacific Coast – with around half of the residents moving to the Bay of Plenty from out of the region.
"The resort-style village and facilities will be the same world-class quality as at Pacific Coast, and add to the experiences and options for both villages. While Pacific Lakes has been designed for active retirees, with multiple leisure and fitness facilities such as bowls, croquet, mini-golf, tennis court and an aqua centre, it will also feature a boutique memory assisted lodge to complement the assisted living and hospital complexes under construction at Pacific Coast."
A community hub, The Pavilion, will function as the 'town hall', providing café, bar and lounge facilities for residents, and at times for the local community. It will also contain a library, arts and crafts studio and an expansive entertainment centre for functions, events and fitness classes.
"We want residents to be able to engage with the local community while being safe and secure, and enjoy a myriad of facilities and services, all provided in a sustainable way. We expect good demand both nationally and locally, given the reputation of Pacific Coast as well as proximity to the beach - and the initial response suggests our confidence is well placed."
Pacific Lakes continues the Bay of Plenty success story of the partnership between local iwi and Generus Living Group.
To watch a video about the village click here.
Share this article via: