arrow_backBack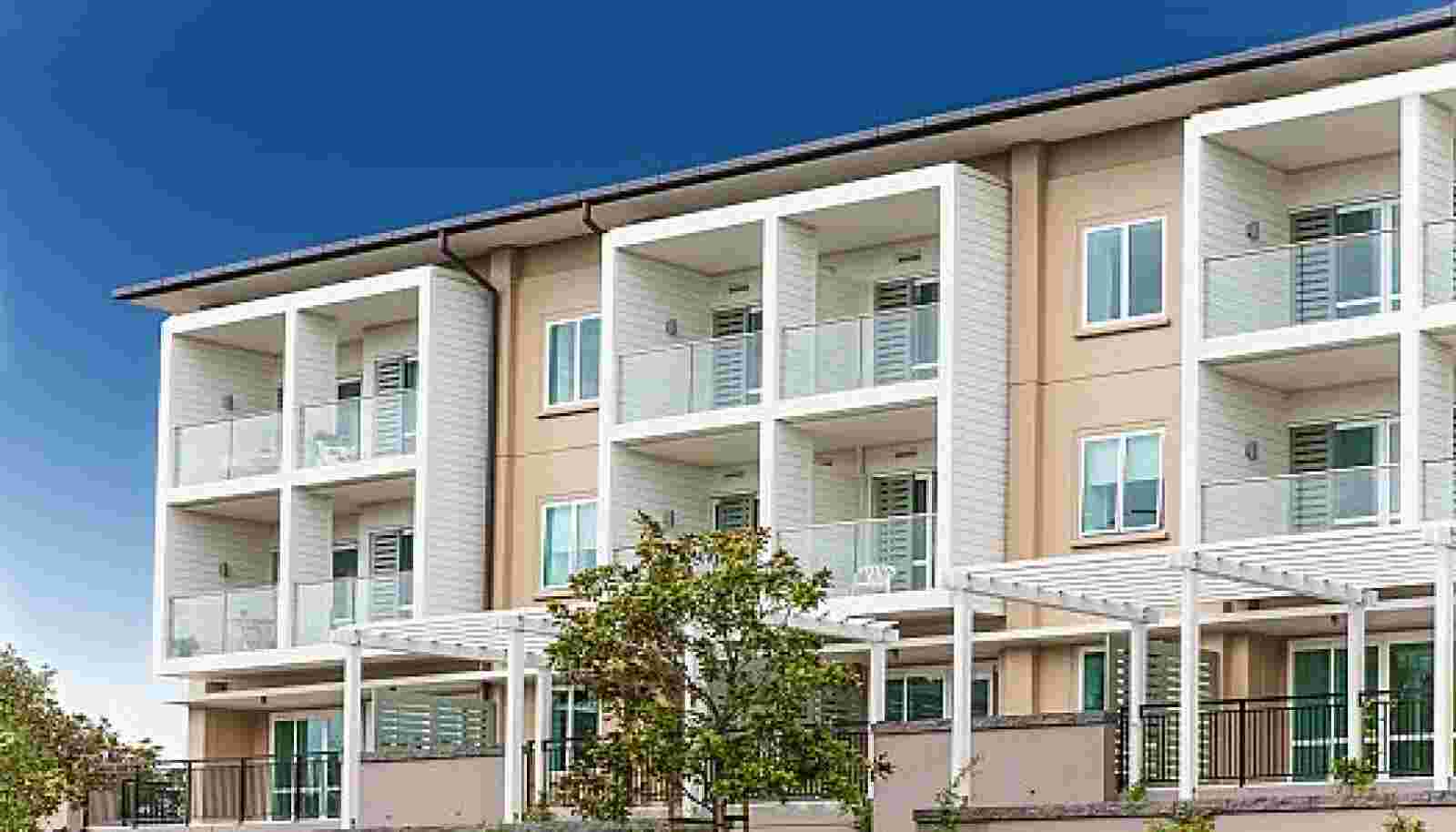 Delighted residents move into the Mt Albert apartments
Ranfurly Village News
The first residents of Ranfurly Village, who have just moved into the showcase Mt Albert apartments, are all thrilled.
"The Mt Albert apartments set the standard for contemporary retirement living while also incorporating character and care," enthuses Bev Dyson, Ranfurly Sales Manager, "There has been lots of positive feedback from everyone - the stylish apartments feature spacious open plan living, generous sheltered outdoor areas, double glazing and heat pumps."
The central location is also finding favour making it easy for friends and family to visit. The village is close to Monte Cecilia Park, a five minute walk to Mount Roskill Library and Countdown Supermarket, with Mt Eden Road giving access to downtown Auckland.
Together with Ranfurly Village Hospital, the Supreme Winner at last month's NZ Aged Care Awards, Ranfurly Village offers the very best of retirement living combined with great care when or if needed. For anyone tired of home maintenance, or wanting to make new friends (while making old ones envious of their new lifestyle!) while ensuring their long term security and care is guaranteed in elegant and caring surroundings, this is a great address.
There are still some prime one and two bedroom apartments remaining and included with each is a secure basement car park and locker to store things like suitcases or golf clubs.
"We've already had interest in the next stage, the Mt St John apartments, with several spoken for" says Bev. Site works have just commenced on Mt St John apartments for a late 2015 completion.
For more information or to make an appointment to view contact Bev on 625 3420.
Share this article via: