arrow_backBack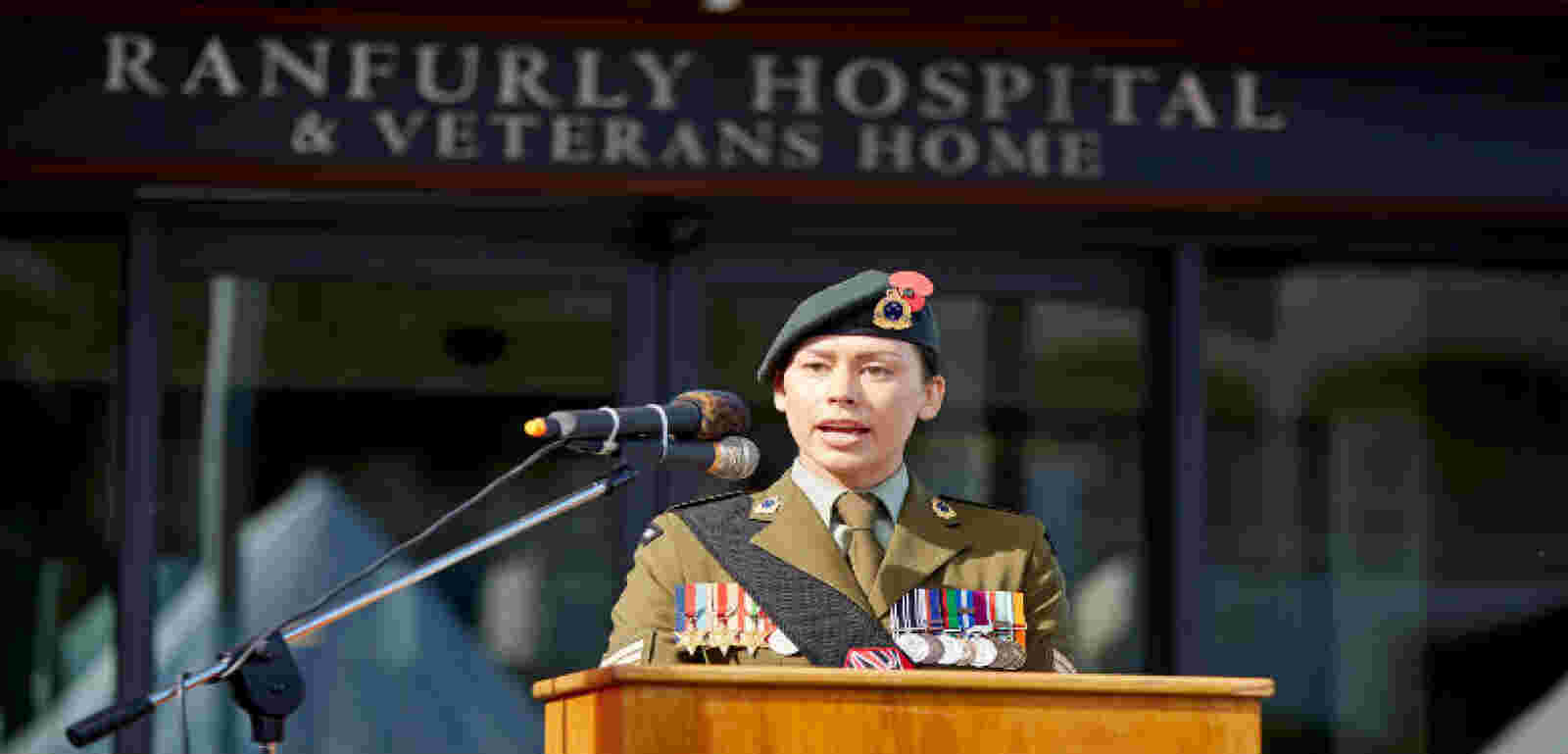 'Lest we forget' - The Echoed Statement of Respect and Appreciation
Ranfurly Hospital
'Lest We Forget' - it is a profound and poignant statement that has echoed throughout generations. It goes right to the heart of preserving the immense respect owed to our forefathers who sacrificed their own lives at war fighting for the privileged freedoms we enjoy today.
There are few who could appreciate New Zealand's own commemorative occasion - ANZAC Day - more than the men and women directly affected by war. Many of these courageous souls have walked the halls of Ranfurly Village's Ranfurly House - a former veteran home.
The establishment of the Veterans Home came about at the suggestion of the Governor of New Zealand at the time, Lord Ranfurly, when peace was declared after the Boer War in South Africa in 1902.
The ANZAC service at Ranfurly Hospital is always very well attended by residents, veterans and members of the public. This year, more than 300 people attended and enjoyed a keynote from speaker, Army Sergeant Terraine Hollis.
The commemoration included laying of wreaths, a minute's silence, the National Anthem and an afternoon tea enjoyed with residents.
Share this article via: