arrow_backBack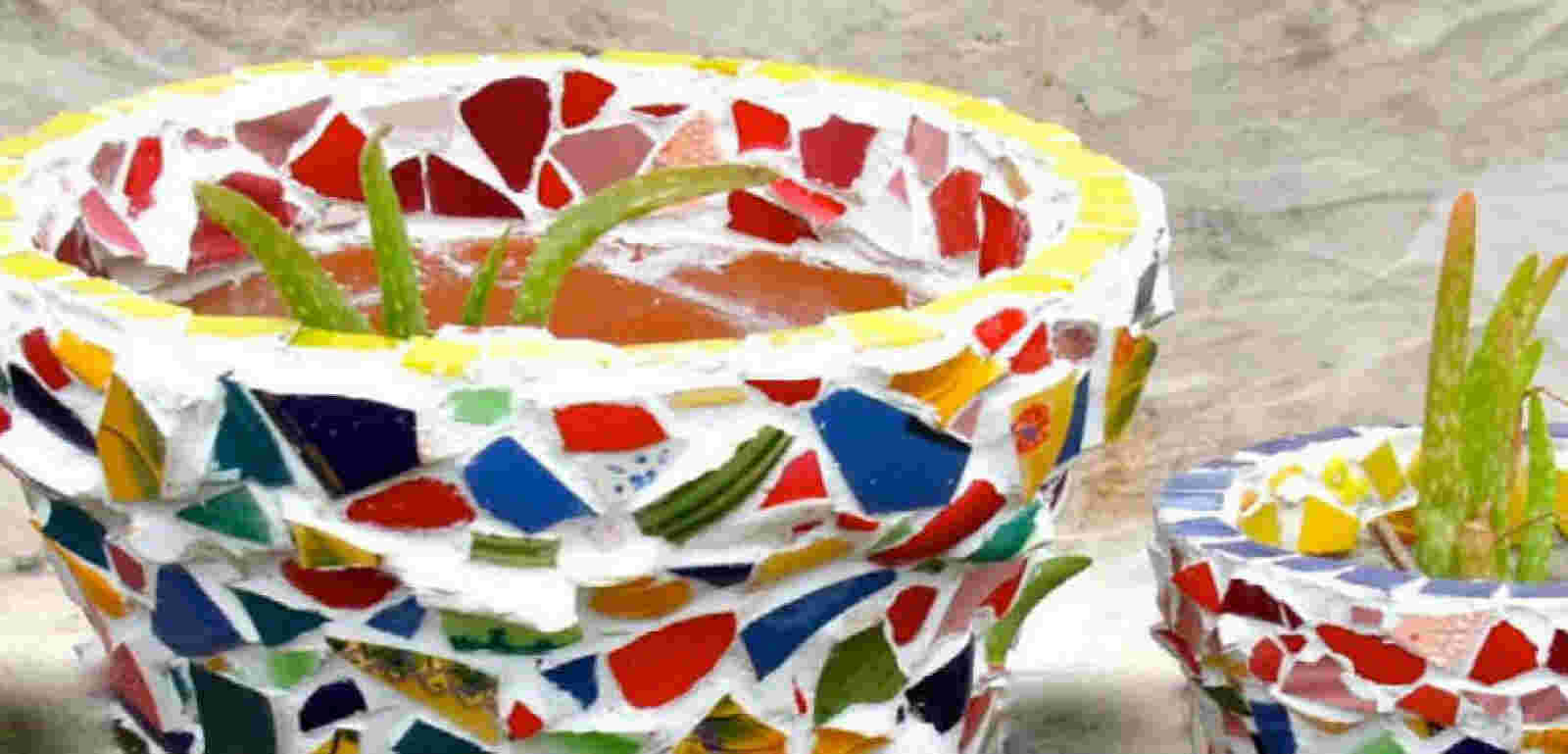 Mastering Mosaic - The Millennium Art Form
Ranfutly Hospital General Interest
Simply put, mosaics are designs created by embedding small pieces of china, tiles, glass or even stone into a bed of cement or a similar fixative. Historically the earliest mosaics can be traced back to the early Greeks, who used water-smoothed pebbles to make polychrome floor mosaics, depicting light figures set against a dark background. However, it was the Romans who exported the knowledge of this dramatic art form, around the globe.
Today mosaic remains a popular form of art. For beginners, mosaic-making courses are a good place to start as many are tutored by contemporary mosaic artists. The vast majority of courses teach novices the "direct method" of mosaic construction, whereby each tile is glued onto the supporting surface. It's an ideal way to work with small installations as it allows time to make adjustments to your work.
Make a Mosaic Flower Pot
You will need: a wire brush or rough sandpaper, palette knife, sponges or cloths, paint or a silicone masonry sealant, cement based tile adhesive, grout powder, beeswax polish, a flower pot, and prepared tesserae (broken china, tiles, etc).
Clean the pot. If it is unglazed, scrub it with a wire brush. If it is glazed, sand the surface lightly so the adhesive will grip.
Seal the surface of the pot with paint, or if the pot is for outdoors use, apply a coat of silicone masonry sealer.
Prime the pot with a thin coat of cement based tile adhesive and leave to dry. Once dry, reapply a coat of adhesive thick enough to embed tiles. Place tiles into the adhesive ensuring that the glue doesn't ooze around the edge of the tile.
When finished leave the mosaic to dry for at least 24 hours.
Apply grout. The grout mix should be mixed in an old bowl until it resembles crumbs, and then gently applied by rubbing into the grooves between tiles. Gently brush off excess grout, then with a damp sponge wipe over the mosaic several times, rinsing the sponge each time you do so.
Leave the mosaic to dry for an hour, and then buff the tiles with a dry rag.
Place undercover to dry for 12 hours, and then polish with beeswax to finish.
Experts Recommend;
Choosing a contrasting grout for maximum impact.
Cutting tiles inside a see-through plastic bag – all the little pieces land inside the bag instead of flying up and catching you in the face.
Rinsing your hands with vinegar after working with cement or grout as it helps restore the pH level of your skin.
Words: Donna Blaber
Share this article via: