arrow_backBack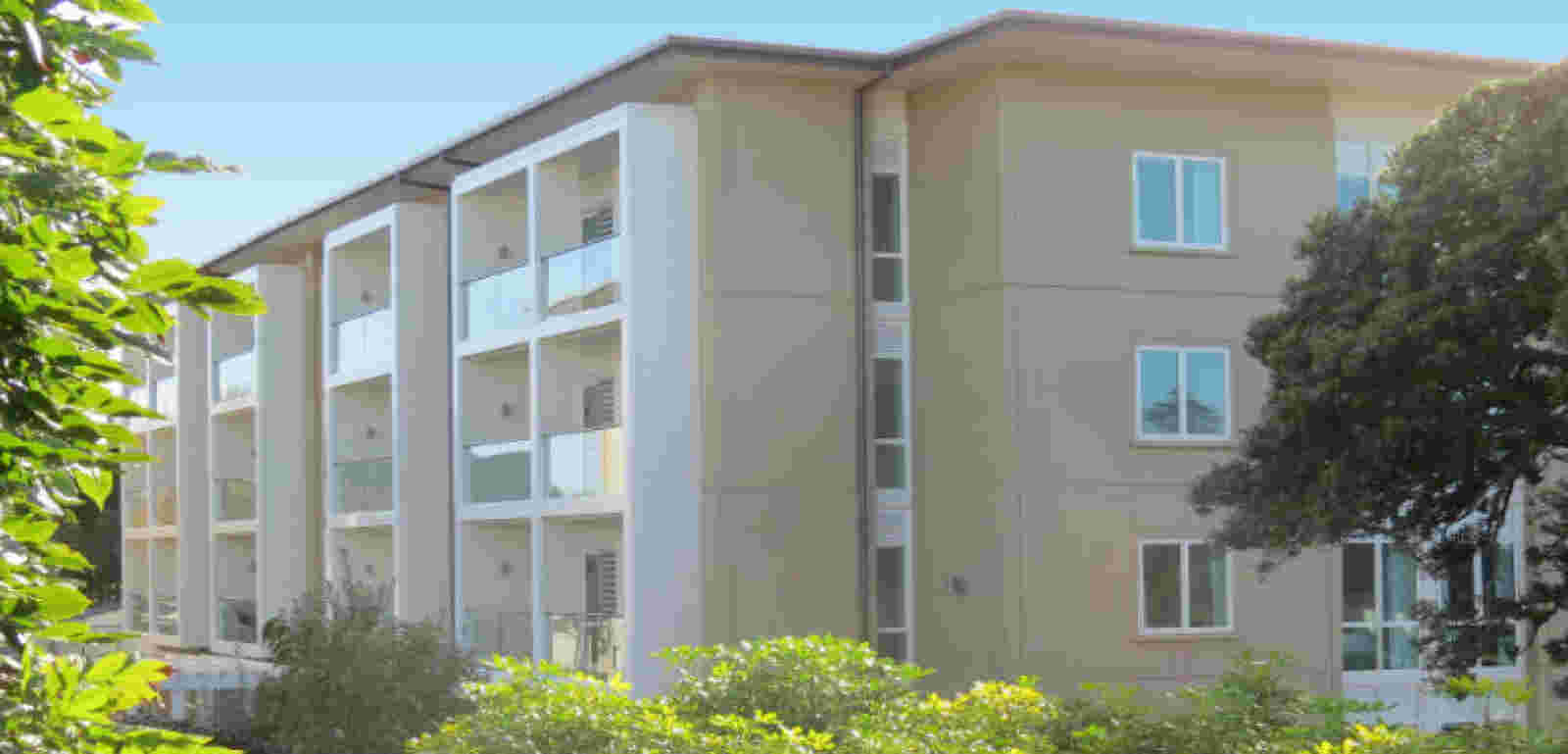 Mt St John Apartments Complete
Ranfurly Village News
Like many building projects in these busy times, some residents were coming in the front door as the contractors were leaving from the back! However without exception, Mt St John residents have been thrilled with their new homes at Ranfurly and within days have formed new friendships and settled in to enjoy village living.
We caught up with Ken and Gloria, two of the first Mt St John residents, to see how they were settling into apartment living. "We are absolutely rapped with our apartment." Ken, a builder by trade, built their previous brick and tile property in 1990 and the couple were now ready for the next chapter in their lives.
"I've brought some of my tools with me but I don't think I'll need them as our apartment is well built with great detail. We felt at home as soon as we moved in. We looked at various villages for two years before we settled on Ranfurly, as we were taken by the quality of finish and well thought out apartment design with its raised ceilings and beautiful kitchen. By day we have a wonderful outlook to One Tree Hill and by night the lights of the city glisten." "I feel like a different person, everyone is so friendly and welcoming. The team at Ranfurly have been great and moving to the village wasn't as stressful as we expected it could be. The staff and residents have made us feel very welcome" says Gloria. "We've already made some wonderful new friends." Ken, who plays the piano, has already tinkled the ivory at an impromptu gathering. "The location is wonderful and we are handy to everything; it only takes me 15 minutes to get to my golf course in Titirangi" says Ken. "We really feel like we are on holiday."
Bev Dyson, Sales Manager, is thrilled at how satisfied the new residents are, although it is no surprise having seen the Mt Albert apartment residents already enjoying the past 15 months of village living. "Our first three stages are all sold, with stage one and two completed and the third stage under construction. Due to the high level of interest we have released our fourth stage, the Mt Hobson apartments".
Call Bev to make an appointment to view the two-bedroom Show Apartment and see why so many people have already decided to make Ranfurly Village their home.
Share this article via: