arrow_backBack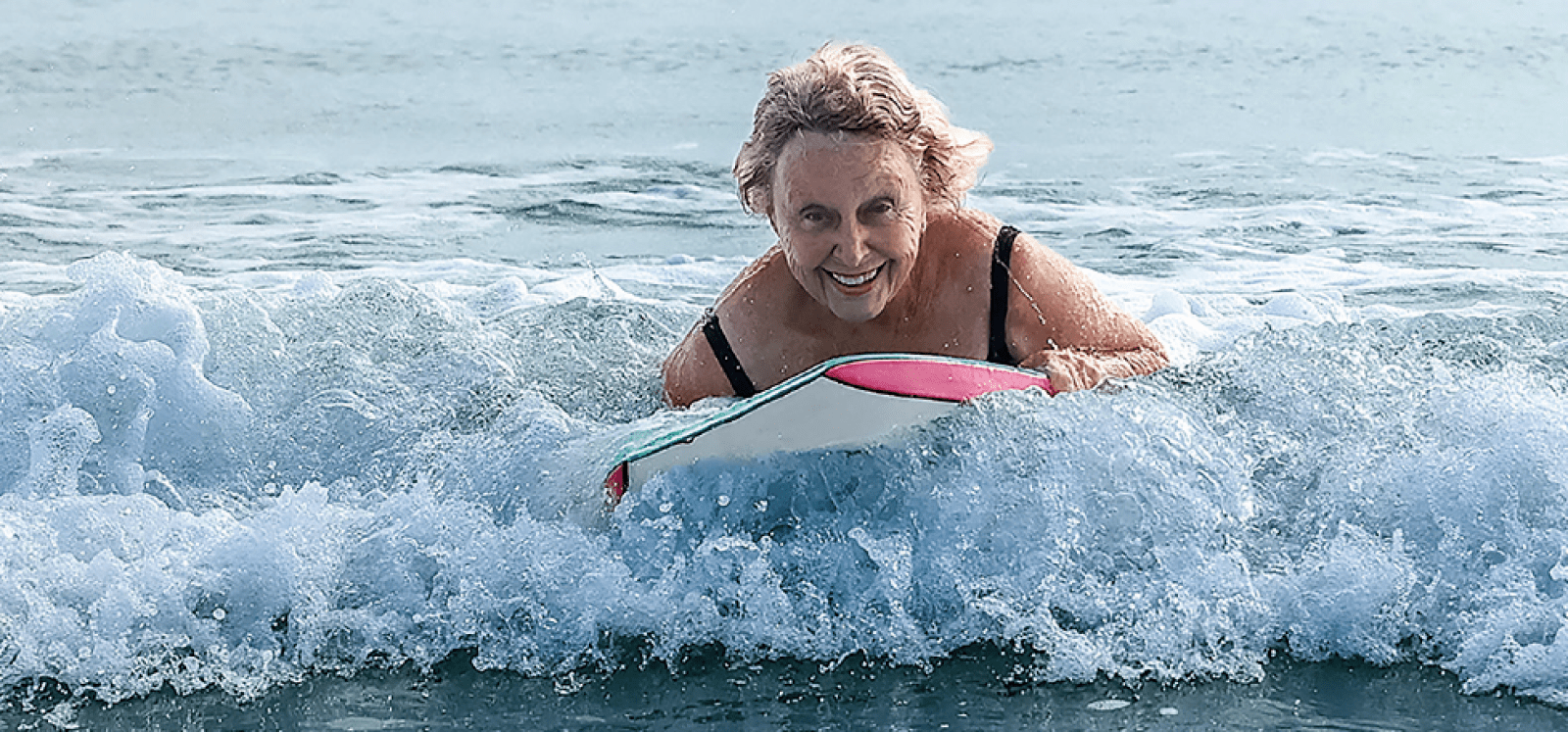 Octogenarian Muses
Ranfurly Village News
For Lynn Clayton, photography has been a lifelong passion that started as a small child living on a Central Otago farm. "I used my parents Box Brownie to photograph my pet lamb and the pony," she says.
"As a teenager I bought a 35mmm camera within about a year of working." Lynn got her first taste of the world of photography when she joined a camera club 40 years ago, leading to a long standing career as a part-time professional photographer.
An associate of the Photographic Society of New Zealand (PSNZ), she has judged six international salons and career highlights include photographing the Commonwealth Heads of Government and the Asia Pacific Economic Forum. One of her latest projects was a look at Octogenarians which is inspiring women far and wide.
Not just a photography project, Lynn gathered the compelling stories behind the women, all over 80 years, that she had photographed. "Folk never cease to amaze me, I am privileged to have met a number of women who despite being over 80 live very active and fulfilled lives. Many women reach 70 and think life is over; there is no need to sit down and wait for God…I hope the stories of these women will inspire others and, at worst, bring a smile to their faces. Maybe they will be inspired to take up bowls or photography!
"The women in the photographs are all independently living, very inspiring older folk who are often not seen in our society by the younger generation. Many have had major surgeries and cancer but they haven't given up. I am bringing their stories to life." Her Octogenarian muses certainly had inspiring lives to capture. "The tenacity of these women in tough times is amazing," Lynn says. "Renovating a house is stressful at any age but Jean (80 plus), who was widowed a couple of years back, took on the project of renovating her kitchen and dining area. She coped amazingly with the hiccups Covid caused. I admire that for sure. I was so impressed with many of these women, one coaches bowls several days a week, one plays her baby grand piano most days, one body surfs at Omaha Beach – the list goes on! "I wanted women aged 65 to 80 to realise getting old isn't a negative thing; life can be very rewarding and fulfilling, so get off the couch and live your life as though you are thirty!"
Dreamt up during the first Covid lockdown when she wasn't able to travel, the Octogenarians + Exhibition was displayed at Rosie's Gallery in Parnell, Auckland in March 2019. Lynn also produced a beautiful book from the project and, although it is currently sold out, she is able to order additional copies as requested. "Photography gives me an ability to observe the world and really see small things as well as the big picture," Lynn says.
"Capturing people has given me great satisfaction and travel photography is also a great passion of mine."
While in years gone by, Lynn did a lot of corporate commission work, the exhibition work is particularly satisfying because she can choose her own project and subject. And, although officially retired, she loves turning her talented hand to a new project when inspiration hits, with Lynn's fine art prints available in Jems Store, Remuera.
So what next for Lynn Clayton, any other interesting projects in the pipeline? "Not immediately but never say never," she laughs.
"Something is bound to find its way into my head. I have to make sure I also become an active Octogenarian!"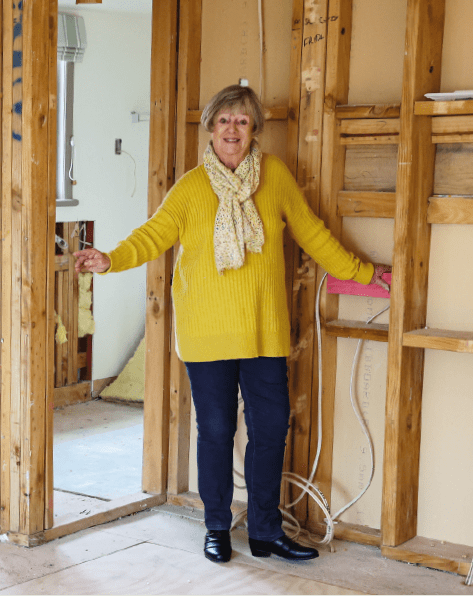 Jean Lewis MNZM says being an octogenarian is no excuse to slow down! Born in Oamaru, Jean has raised a family and given back to the community significantly, with more than 30 years of charity work, supporting Plunket, hospice shops and fundraising events. She was awarded an MNZM for Community Service in 1998. Jean and husband Peter worked long hours to build up their family aluminium business. Jean also ran a fashion store in Timaru for five years before operating a gift shop for 11 years. They moved to Auckland 23 years ago, where they enjoyed boating at their beach house near Russell. Sadly, Peter passed on recently, but Jean shows no signs of slowing down. Her four children and her grandchildren are an important part of her life. Jean bought at Snells' Beach this year and is now doing a major renovation to her Auckland home. She enjoys travelling back to Timaru to visit old friends and family. Her idea of heaven is a holiday at Lake Alexandrina. When Jean does unpack her bags, she often picks up paints and an easel to produce some wonderfully creative work and still attends art classes.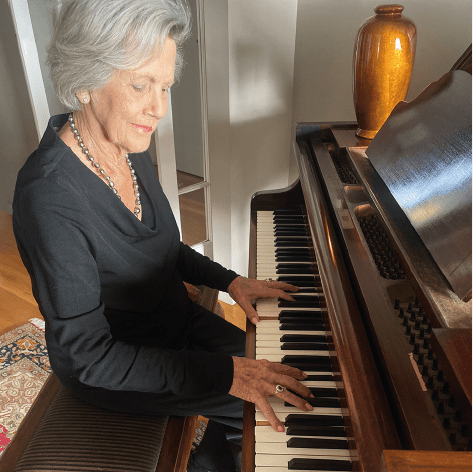 Amelia Herbert was born in New Plymouth, the fourth child to Tekla and Emil Dean. Her parents were Italian-Croatian and came to New Zealand where her father was a kauri gum digger up north, probably in the Hokianga. She attended Sacred Heart girls school from Primer 1 to Form 7 when she was Head Girl. Amelia sang in the choir, sometimes played the organ and learnt the piano from the nuns through to grade six. She loved playing basketball. After school, Amelia attended Ardmore Training College, then taught in New Plymouth. Around that time she married the love of her life, Bryce Herbert. The couple were sent to the remote township of Kohukohu to the bank of New South Wales and lived in the bank house. They later resided in Auckland where they had three wonderful children; Maree, Susan and Simon. When the children were older, Amelia spent five years selling real estate and sold one of the dearest houses, which was $250,000 at the time! Amelia played tennis and bowls but especially loved playing bridge, in fact, she has been a member of the Auckland Bridge Club for more than 50 years and plays privately with good friends, who are also octogenarians and older! She loves to read and belongs to a Probus (a social group for retirees) book club. Amelia now has 11 grandchildren and 13 great grandchildren! Widowed in 2016 she says family is the most important aspect of her life and, on ageing, she says, "When I'm done, I'm done. I've had a good life!"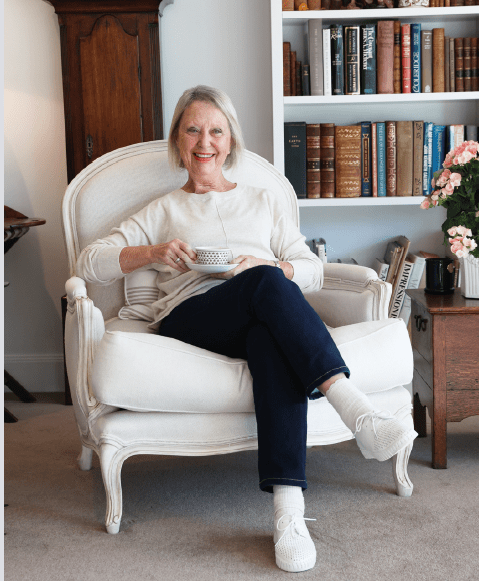 Rosemary Stewart is a widow, alone after 58 happy years married to Barrie since she was 20. Their lives were filled with love and adventure, living in London in the swinging sixties and travelling throughout Europe, North Africa, Russia and the Far East in tents and caravans. She is blessed with good health, children and grandchildren. Her days now are busy with friends, golfing, playing bridge socially and at the club, with Aquafit classes during the winter months in a heated pool. Summer is beach time, swimming in the sea or just walking on the sand at low tide. Her grandchildren think it's fun that she still body surfs and rides a boogie board. Once a month she joins friends at a book club lunch and always has a book to enjoy. Almost every day she works on the Herald cryptic crossword and hard sudoku to occupy quiet times. Cooking and baking for friends and family give her great pleasure, both at home and at her beach house. Music is her great love and the concert programme is always playing in the background. Classical and all the opera and Andrew Lloyd Webber shows fill her with joy, comfort and happy memories.
Share this article via: