arrow_backBack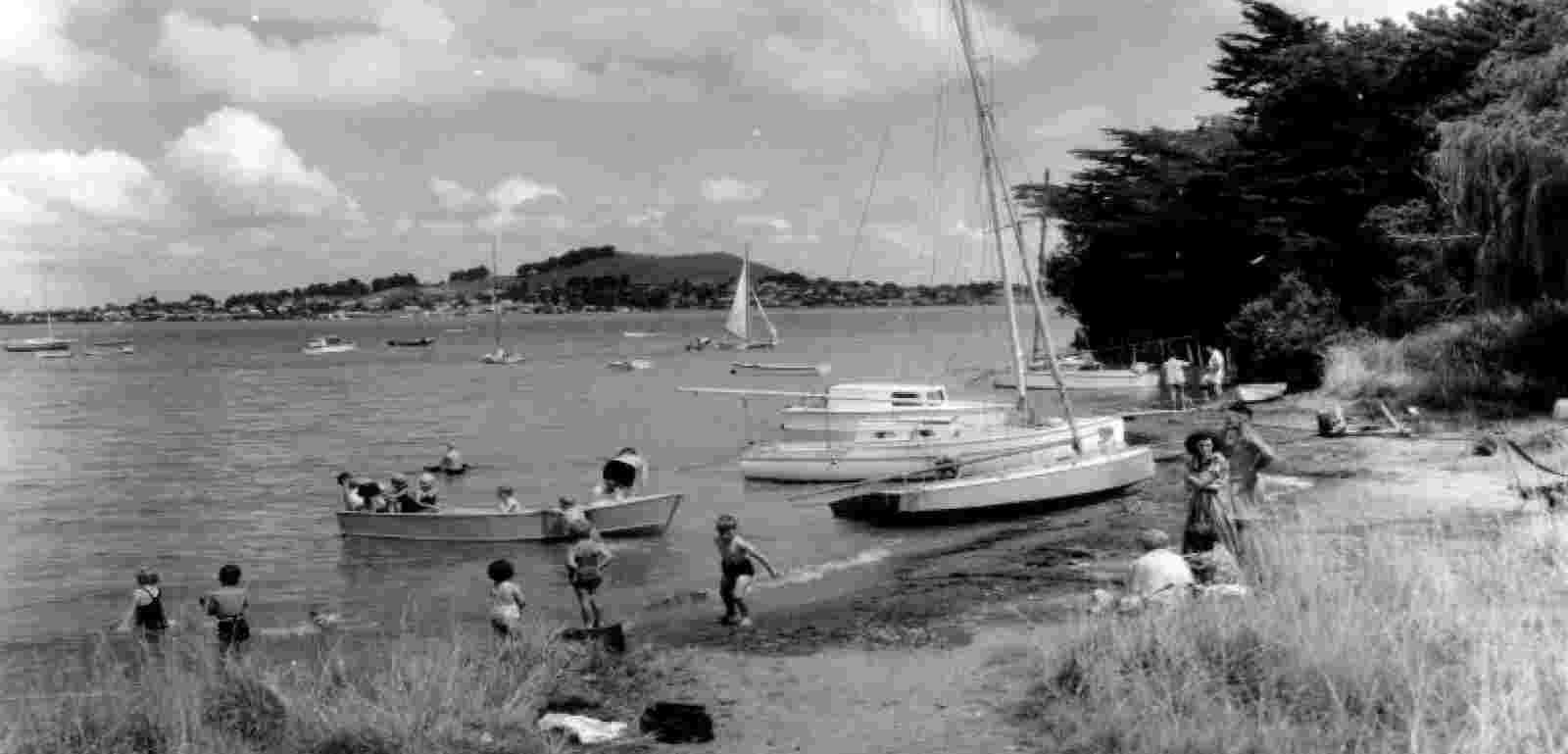 Onehunga Bay - A Hop from Ranfurly Village
General Interest
It's just a hop, skip and a jump from Ranfurly Village (three kilometres, five minutes by car) to the pristine white sands of Onehunga Beach. In fact, there's not just one new beach, there's nine; three of which are firmly packed with the finest white sand. Rocky outcrops separate the beaches providing each one with its own unique characteristics. Best of all the beaches are screened from the road by a clever series of man-made slopes and hills, and every rise is designed in keeping with the surrounding landscape. Pathways meander through stands of native plants, and there's benches to rest upon and enjoy the stunning harbour views. Everything's been thought of: for the keen boaties and fisher-folk amongst us, there's a boat ramp, complete with a freshly dredged channel, and a foot bridge provides safe access over the motorway from the streets of the surrounding suburbs.
It's hard to believe that all of this has been built upon 6.8 hectares or so of reclaimed land. The beaches turn their back on the motorway, built in the 1970s, that once stole this suburb's original beach and foreshore area. Back then locals made good use of Onehunga Beach. It was a popular swimming spot, and rowboats and small sail boats plied its shore. Sand barges moored off-shore providing diving platforms for opportunistic kids, and there was even a changing shed of sorts. When the motorway went through, locals were promised the area would be restored; unfortunately this never transpired. All they got was a new lagoon, which soon became clogged with sea grass and not much else.
Luckily, when plans were made to widen the existing motorway in 2006, The Onehunga Enhancement Society was formed. With local businessmen Jim Jackson and Peter Gibson at the helm, a lawyer was hired and thanks to a lot of time and effort from many parties, the end result was the series of beaches and the foreshore area we will all benefit from today. Naturally it will take time for the young natives to settle into the landscape. However, dotterels and other sea birds are already making themselves at home here and it won't be long before birds from the ranges move in too. Landscape architect Sean Burke says that the beaches have even been designed to handle the pressure of sea level rises of up to a metre over the next 100 years. Heavens only knows what it will all look like then; we're just grateful to be able to enjoy it now!
Words: Donna Blaber
Share this article via: