arrow_backBack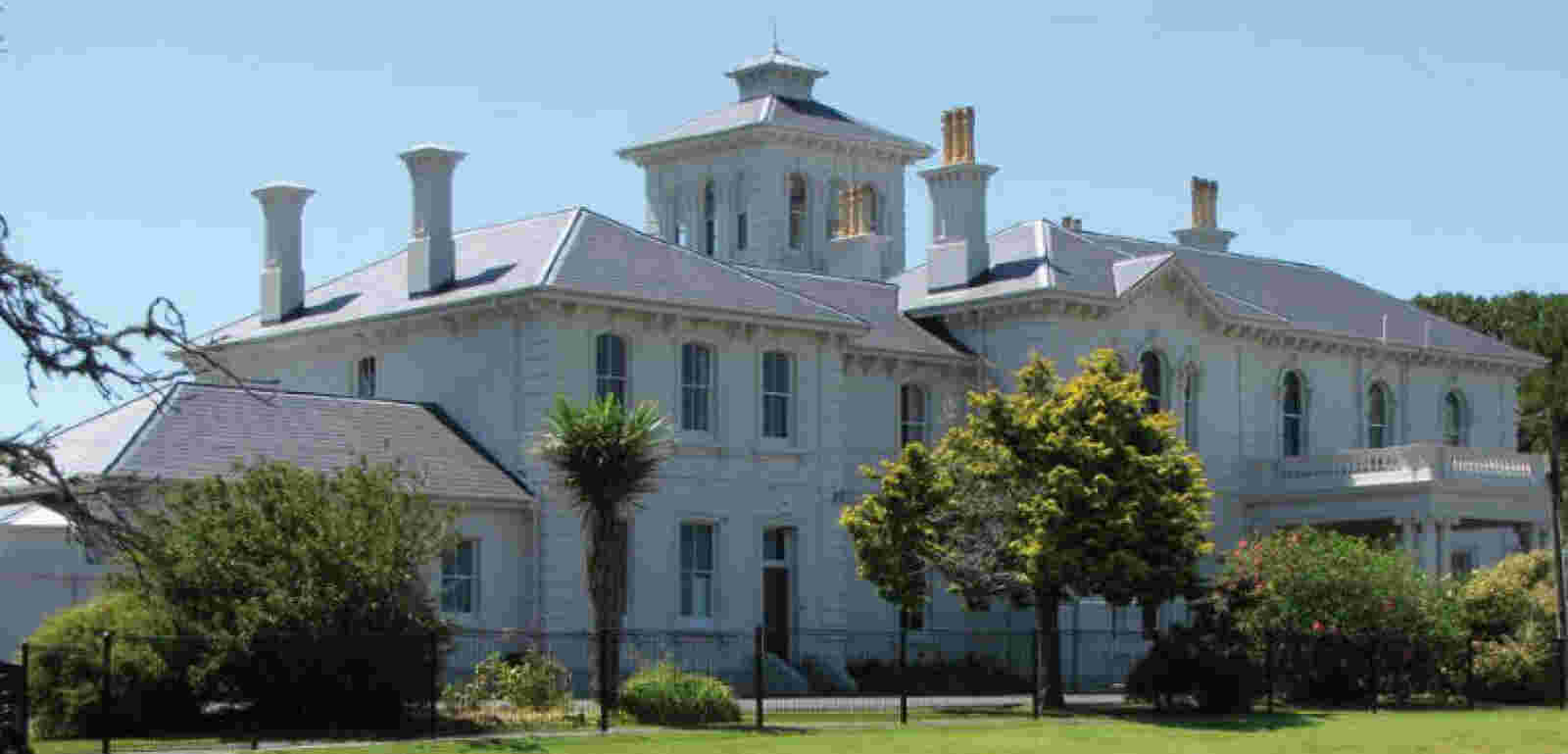 Pah Homestead - Contemporary Art
General Interest
Historic Pah Homestead, located in Monte Cecilia Park and just a stone's throw from Ranfurly Village, features a changing programme of contemporary art curated from the James Wallace Arts Trust Collection of more than 8,500 works. It also hosts regional touring exhibitions and sponsors community art projects. Items from the Hocken Library's extensive collections are often shown here, thanks to the Homestead's Artist in Residency programme, in collaboration with Otago University.
The site upon which Pah Homestead stands was originally a Maori pa, abandoned during the latter period of 18th Century, and purchased by William Hart in 1844. Hart built a villa in 1847 and farmed the land, planting orchards and trees including what is now the largest known Hoop Pine in New Zealand and several large examples of Morton Bay figs. In 1866 he sold the farm to Thomas Russell, a keen horticulturalist who added further plantings including Bunya Bunya Pines, Holm Oaks, and Chilean Wine Palms.
Later, in 1877, the property was purchased by Auckland businessman James Williamson. He demolished the villa to make way for Pah Homestead, which was built between 1877 and 1879. Based on the design of Queen Victoria and Prince Albert's Osborne House on the Isle of Wight, it became one of the grandest homes in Auckland. In 1886, following the crash of the stock market, Williamson sold the property, and much of its land was divided.
Over subsequent the years, the property changed hands a few more times. In 1983 it was registered by the New Zealand Historic Places Trust as a Category 1 Heritage Structure, and in 2002 it was purchased by the Auckland City Council as part of its development of Monte Cecilia Park. A heritage conservation plan was developed to better understand the Maori and European heritage of the site, and in 2010, the homestead was restored.
Today its grounds include some of the finest examples of exotic trees in Auckland and the homestead is a sight to behold. It features Italian marble fireplaces, parquet floors with inlaid borders, large bay windows with curved glass, wood panelled hallways, and deeply recessed verandas, which provide perfect viewing points to take in the sweeping views of the Manukau Harbour and One Tree Hill.
Perhaps best of all, the homestead is located only one kilometre away from Ranfurly Village, making it an easy place to regularly visit to enjoy its magnificent grounds and ever-changing range of exhibitions. The Homestead is run by an enthusiastic team of volunteers and entry is by donation.
Words: Donna Blaber
Share this article via: