arrow_backBack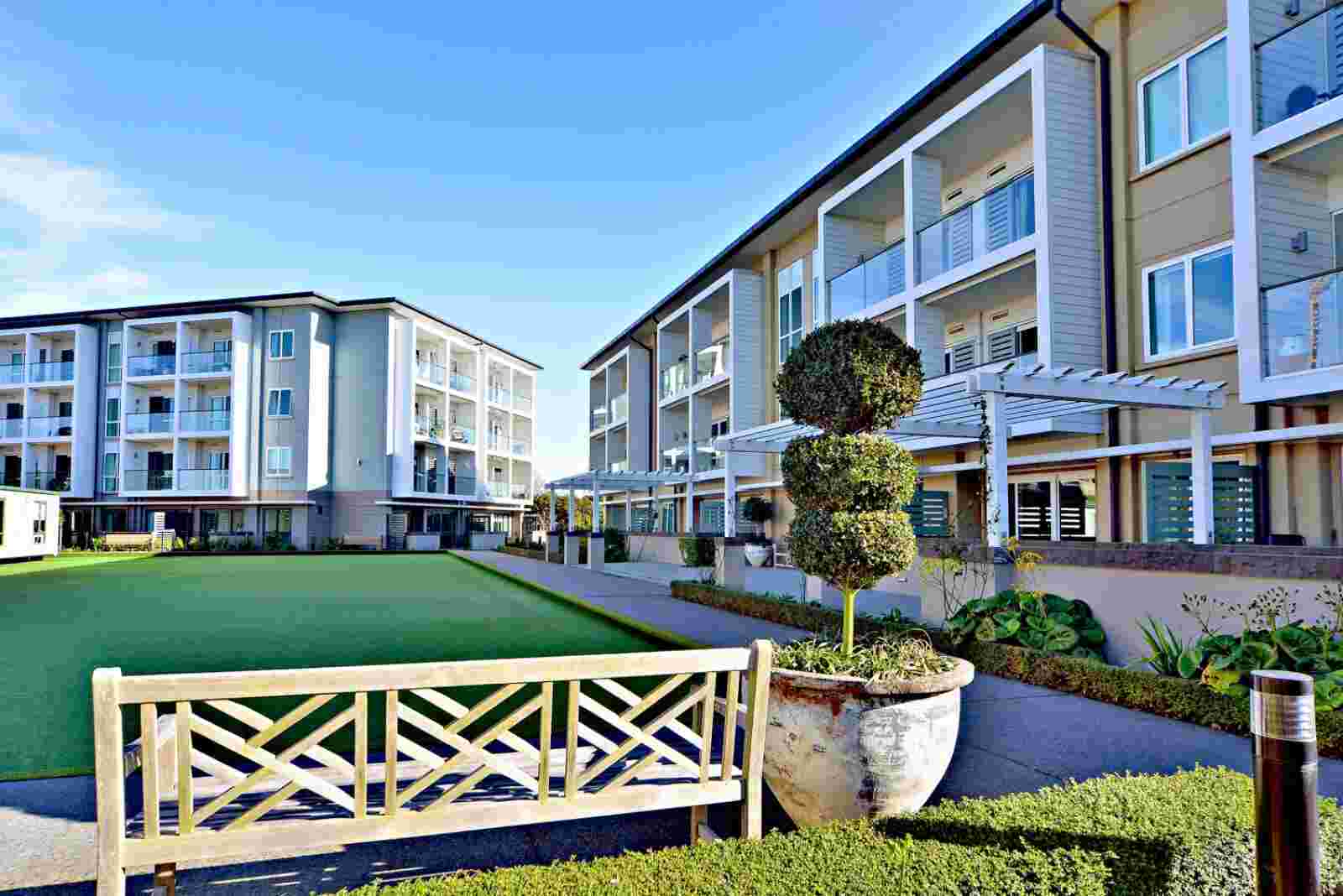 Ranfurly Village continues to go from strength to strength
Ranfurly Village News
Earlier this year the village welcomed the latest group of residents to Ranfurly, with the completion of the Mt Eden apartment building, located in the Warren Avenue part of the village. "Funnily enough, we have received a number of requests for the building's paint colour, so you may start to see a few homes in the area being repainted in the coming months!" Says Bev Dyson, Sales Manager.
Construction is well underway on the next apartment building within the village – the Mt Hobson building. This building is to be completed at the end of 2018 and will also include our main reception foyer and porte-cochère. We are very excited as this will provide a very strong sense of arrival for visitors. There are only a handful of apartments remaining in this building so be in quick!. The last stage of development at Ranfurly, the Mt Victoria Apartments are going to be across two buildings. We have already received a very high level of interest with a number of sales for the first of the two buildings. A number of these apartments have elevated views across to One Tree Hill.
Ranfurly Village is also being recognised as one of the few retirement villages that has a strong urban design focus and the way it addresses the street is noted by many. Graham Wilkinson, Director of Generus Living Group who is the partner with The Ranfurly Veterans' Trust explains that this was a conscious decision. "We know that residents want to be part of the community, not hide away behind fences and look inwards. The strong architecture makes a statement, together with a renovated 114-year old Ranfurly house, we really are part of the community. Together with the Ranfurly Village Hospital and Veterans' Centre everyone from the Ranfurly Trust, to existing residents, and all previous and future residents can feel the pride that this development has brought to this incredible Auckland icon."
Transformation of the 114-year-old Ranfurly House is progressing well, the building will retain its elegance and character and we feel very proud to be involved in protecting its heritage for New Zealanders in the years to come. Ranfurly House will resume its place as the centrepiece of the village's community facilities and will include a library, café & brasserie, lounge bar, arts and crafts space, billiards room and a boutique cinema. This will complement the village's existing facilities. A gymnasium, swimming pool and spa complex are planned in future stages. Located in Ranfurly House is the roll of honour, a national memorial to those New Zealanders who gave their lives in the South African War (1899-1902). The Village is proud to be the custodian and takes great pride in preserving a part of New Zealand's proud heritage.
Once the renovation of Ranfurly House is complete, the Café and Brasserie will be the epicentre of all things culinary. "We are very excited to soon be able to offer a new level of hospitality not previously seen in a retirement village setting" says Graham Wilkinson. The café will provide an enviable backdrop for a relaxed experience, combining traditional homestyle fare with a more contemporary approach - lovely food, great service and a friendly atmosphere will set the scene. "We want residents as well as their friends and family to feel like it is an extension of their own home – and their kitchen table. Traditionally families sat around the table at dinner time and chatted about their day and we want to see the cafe become a place where families and friends can reconnect and enjoy each other's company. The café will be an eatery focussed on traditional food with a modern interpretation. The menu will offer beloved kiwi fare including a range of soups, and some old favourites such as the traditional Shepherd's Pie. "We intend to source seasonal produce and ingredients locally and develop a tailored menu depending on the season". The café will be fully licensed and offer a great range of beverages to complement resident's meals. Residents can also pop into the café and order their morning fix, enjoying a barista made coffee in the café.
Share this article via: