arrow_backBack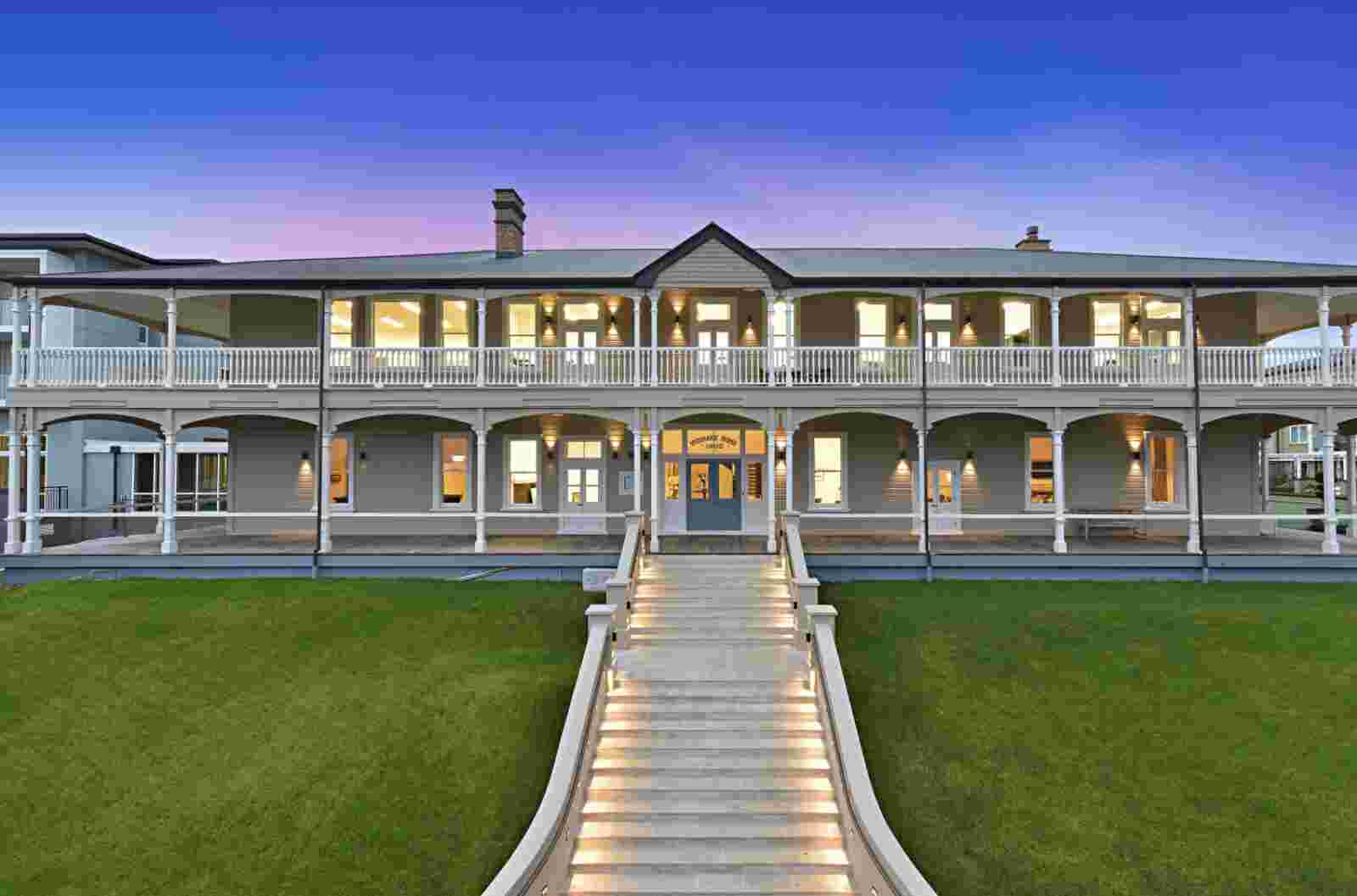 Ranfurly's Developmental Journey
Ranfurly Village News
We've long acknowledged the notion that many things in life get better with age and the same can certainly be said when it comes to Auckland's striking 118-year-old Ranfurly House.
Built in 1903 to house war veterans, the heritage building now forms the figurative and literal heart of boutique retirement community, Ranfurly Village.
This landmark property has gone from strength to strength, with an extensive restoration and planned roll-out of developmental enhancements placing the village in an inimitable position moving forward.
Recently, the first of two Mount Victoria Apartments was completed. The completion of this building also saw added facilities with the gymnasium, and multipurpose recreational room, and workshop now available to residents. Importantly, residents will play a vital role in planning the workshop space.
"We are closely working with the resident's focus group to design and fit out the workshop space to reflect the resident needs and how they wish to use it," Graham explains.
"The residents have been thrilled to be part of the planning process. The workshop will accommodate woodwork. In addition, jewellery making and glass work have also been suggested as potential additions to complement the softer craft space for knitting, sewing etc. we already have in Ranfurly House."
"The large multipurpose space is also getting good use by residents for tai chi classes, physio classes, table tennis and indoor bowling," Graham says.
"The spacious multipurpose recreational room is a great extension to our facilities. The versatile open-plan layout allows the furniture to be moved around to accommodate different group activities. Previously we did not have space to accommodate table tennis, and we have been surprised by the popularity among residents – they love it!"
Mt Victoria apartments' second building will be the final stage of development for the village and features a swimming pool.
The addition of the Mt Victoria Apartment complex with new facilities further extend the comprehensive range of village amenities. Ranfurly Village now features a café, restaurant, hobby and craft studio, billiards room, library and study, lounges, gymnasium, multipurpose room, pool, bowling green and boutique cinema.
Village Manager Graham Mitchell says the Mt Victoria apartments have been well received with most residents having already moved in. There are only a small number of apartments still available.
"We have commenced with the foundation work for the last stage of the village development. There is a real feeling of momentum with the final apartment building under construction. The project is on track to be completed in mid-2022."
Share this article via: