arrow_backBack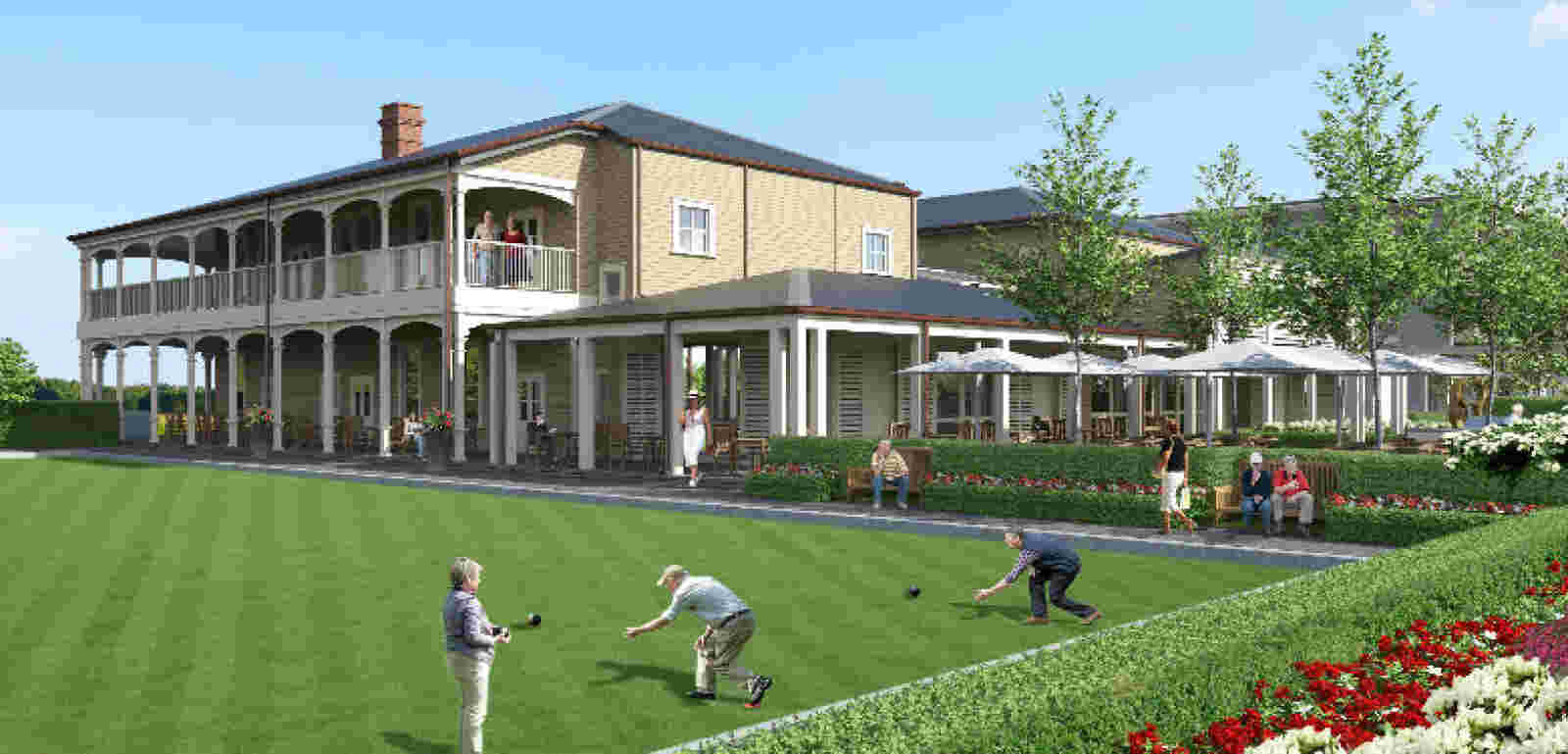 Renovation of an Auckland icon: the 113-year-old Ranfurly House
Ranfurly Village News
Ranfurly House has a unique and rich heritage, originally being known as the Auckland Veterans' Home it was opened on the 10th of December 1903 by Lord Ranfurly, New Zealand's Governor at that time.
Lord Ranfurly recognised the need for a home for war veterans returning from the Boer War, as well as from the New Zealand Land Wars of 1845-70, Crimean War of 1853-56 and Indian Mutiny of 1857‑58. Now in a new century Ranfurly House will become the centrepiece of the retirement village's community facilities.
The renovation of one of Auckland's largest wooden structures follows renovation of the grave of Lord Ranfurly himself. In 2013, Generus Living Group, arranged for a refurbishment of his grave in a Bath Cemetery as a mark of respect for someone who contributed so strongly to early New Zealand governance, its veterans and of course provincial rugby rivalry. Generus director Graham Wilkinson, along with Government representative Sir Lockwood Smith as the United Kingdom Commissioner, Ian McRae as President of the NZ Rugby Union, retired General Michael Dudman as the veteran representative, together with family descendants engaged in a touching ceremony to rededicate a refurbished memorial in a service conducted by the Archdeacon of Bath.
"We were thrilled to acknowledge the person that started this project over 113 years ago and now the opportunity to renovate this beautiful old building is part of his and our journey. We are humbled and take great pride in ensuring this piece of New Zealand heritage will be a vibrant, engaged centre for Auckland residents for at least another 100 years," said Mr Wilkinson.
The building will retain its fundamental character but have a sympathetic addition to house the additional facilities necessary to deliver top quality hospitality to residents and visitors. In keeping with best practice, leading architects Sumich Chaplin [www.sumichchaplin.com] have ensured the addition will seamlessly adjoin the existing building while the grand old building retains its own heritage identity. Meanwhile new lightweight chimneys, replacing structures removed some 30 years ago will ensure the old world magnificence returns. Village amenities include a bar and restaurant, library, lounging areas, billiards room, craft room, hair salon, wellness clinic and cinema.
"For something so special we engaged Auckland's finest craftsman in Boyd Cox Construction [www.boydcox.co.nz]. Boyd Cox have established a reputation from restoring and refurbishing dozens of New Zealand heritage homes and are keen to bring their expertise to this project.
Ranfurly Village was always going to be a special retirement village with an unequalled heritage and a design and development brief to take advantage of that individuality. Whether as a resident or a guest, when you visit the completed development, take a minute to think how Uchter John Mark Knox, fifth Earl of Ranfurly, would be so proud [and probably stunned] to see what his efforts over 100 year ago, have helped create today.
Lord Ranfurly
Lord Ranfurly donated the Ranfurly Shield in 1902, as the Patron of the then-New Zealand Rugby Football Union. In 1902 Auckland became the first holders of the Shield because in that year it had the best record of any Provincial Union (the blue and whites were unbeaten that year). Unfortunately that has not been recently replicated!
Governors of New Zealand represented British sovereignty in New Zealand from 30 January 1840 until the title was changed to Governor-General in June 1917. The Rt Hon. Earl of Ranfurly took office in August 1897 and retired June 1904.
Share this article via: