arrow_backBack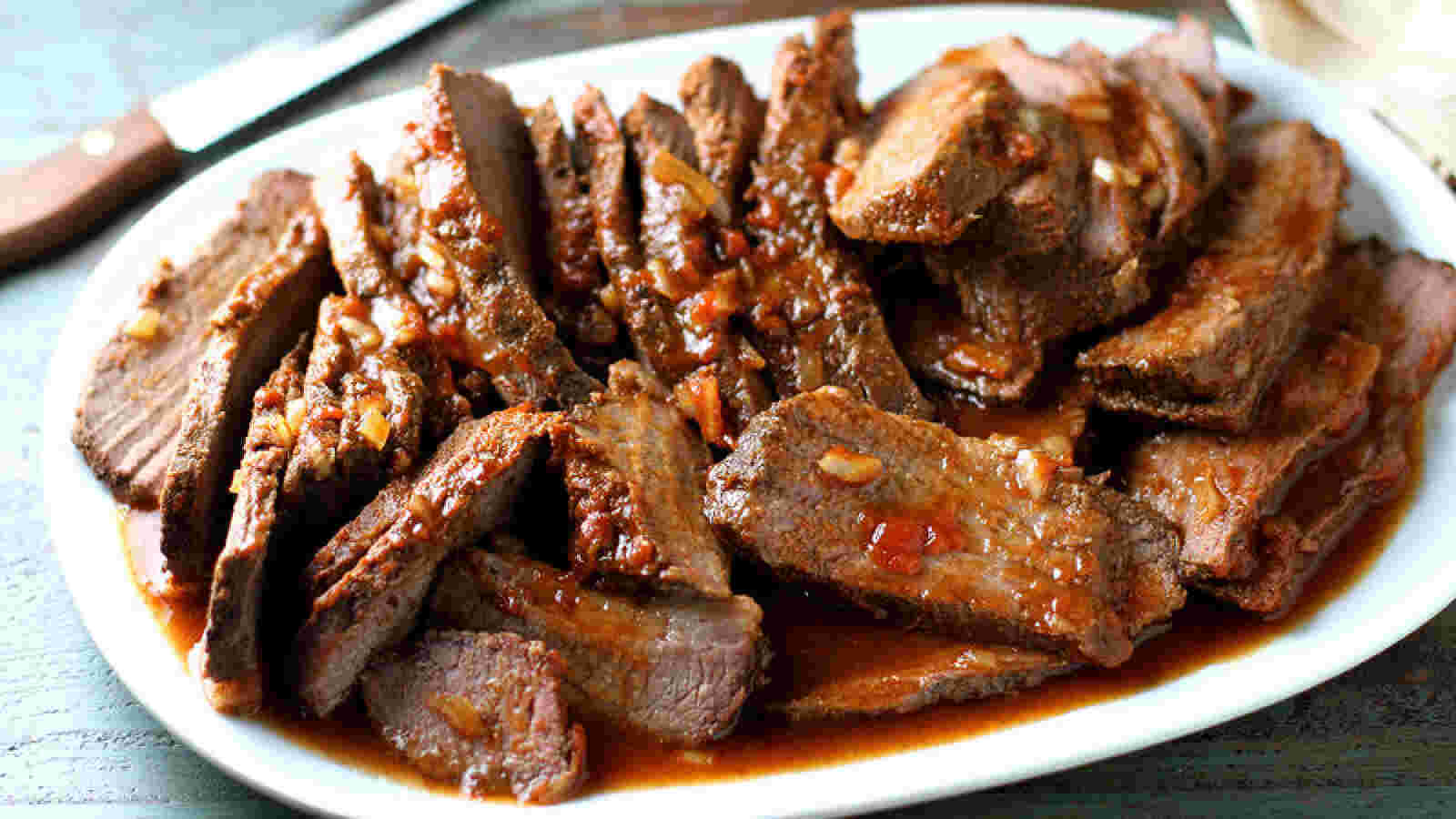 Slow Cooker Texas Smoked Beef Brisket
General Interest
Prep: 10 m Cook:6 h Ready In: 6 h 40 m
INGREDIENTS
Brisket Rub:
3 tablespoons smoked paprika
2 tablespoons ground black pepper
2 tablespoons kosher salt
1 tablespoon brown sugar
1 tablespoon chili powder
1 teaspoon ground cumin
1 1/2 pounds beef brisket
Barbeque Sauce:
3/4 cup barbeque sauce
1/4 cup water (optional)
1 tablespoon Worcestershire sauce
1/4 teaspoon liquid smoke flavoring
1/2 onion, sliced into rings
Mix paprika, pepper, salt, brown sugar, chilli powder, and cumin together in a bowl; rub evenly over the surface of the brisket.
Put brisket in a large, resealable plastic bag; refrigerate 30 minutes to overnight.
Stir barbeque sauce, water, Worcestershire sauce, and liquid smoke together in the bottom of a slow cooker. Lay brisket into the sauce mixture.
Arrange onions atop the brisket.
Cook on Low until brisket is very tender, 6 to 7 hours. Rest brisket 10 minutes before slicing or shredding; serve with sauce from the slow cooker.
*Recipe from allrecipes.com
Share this article via: