arrow_backBack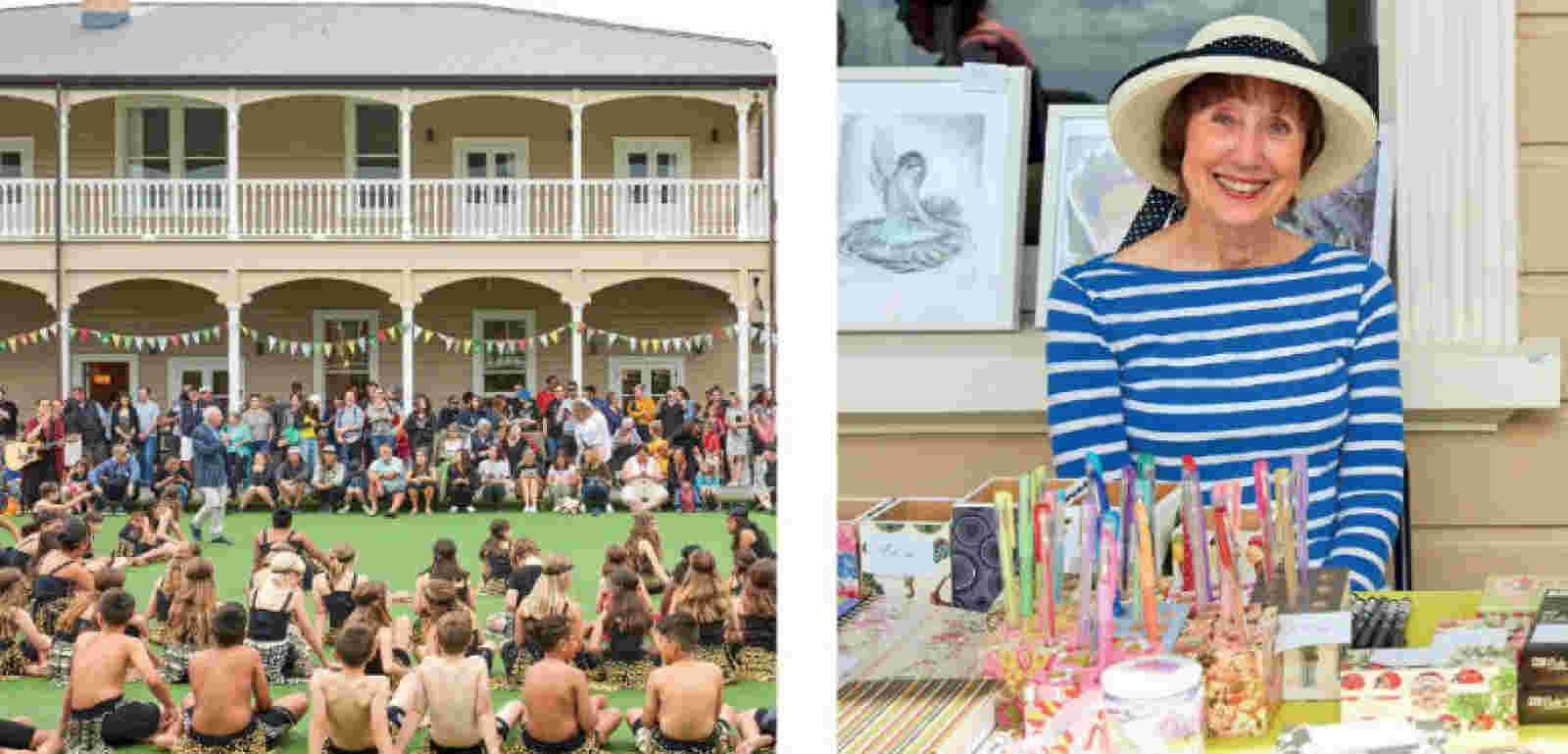 Spring Fair at Ranfurly
Ranfurly Village News
An electrifying haka opened the inaugural Spring Fair at Ranfurly Village. Performed by children from Three Kings Primary School on the bowling green, it was followed by a range of riveting dances carried out by the school's Pasifika and Indian cultural groups. Later in the day, a heart warming performance by the Three Kings' school choir, was enjoyed by residents, family, and friends. Throughout
the morning, the arts and crafts market was abuzz with activity, with gifts created by residents, jostling for space between plant and the stalls of local artisans selling items such as handcrafted jewellery, and luxurious handmade soaps.
The contribution made by Ranfurly crafters was incredible, featuring a staggering assortment of Christmas decorations, stationery items, and soft knitted toys like brightly coloured clowns and Humpty Dumpty's, all created in Ranfurly's craft room, in the lead up to the event. Many a clown or Dumpty found a small hand to hold, and was found swaying along to the soulful strumming and background
beat provided by Latin American guitarist Ricky Demedeiros, who excelled with an entertaining array of flamenco, samba, and tango music.
Poppies Restaurant dished out a steady stream of hot and cold beverages and food, and the bake stalls thrived plying a perpetual trade of scrumptious fresh-from the-oven treats; younger visitors made the most of the bouncy castle and opportunity to have their faces painted.
Inside at reception there was an exhibition of resident's art works and a vast display of personal collections, some spanning a lifetime.
It was fabulous to see members of the wider community, young and old, come together and although it's a little early, we're already looking forward to next year's event!
Share this article via: