arrow_backBack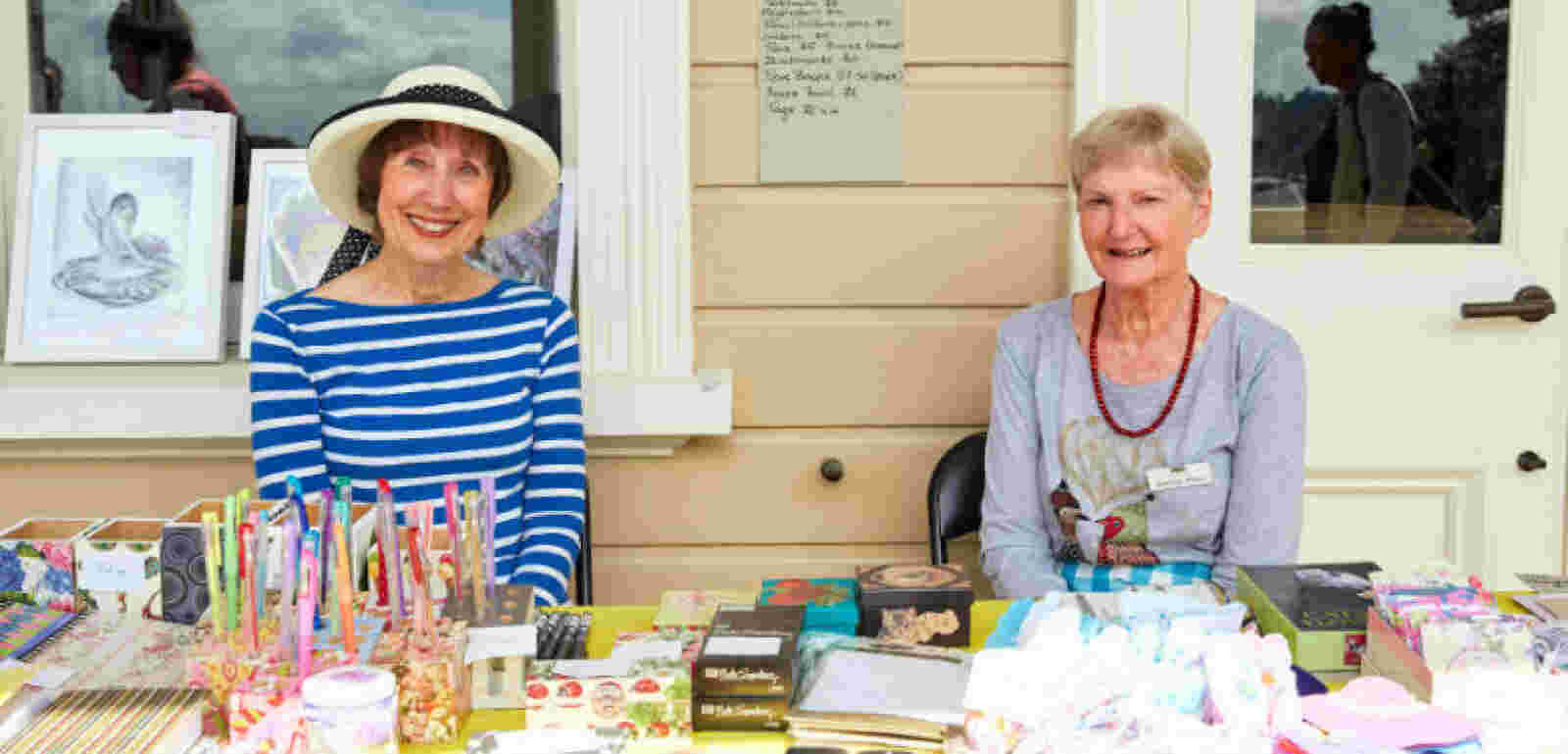 Strength in Community
Ranfurly Village News
While Ranfurly Village residents enjoy luxury surroundings, superb hospitality and a wide variety of activities to choose from, it is the strong sense of community that offers the most rewards.
Village manager Graham Mitchell says this sense of community came to the fore during the recent COVID-19 lockdown.
"We have a beautiful village and the residents enjoy living in these beautiful spaces but it's about people at the end of the day - that's what matters most."
The village's recently refurbished community facility, Ranfurly House, is a National War Monument and was originally opened as a veterans' home in 1903. It was run by the Ranfurly Veterans' Trust and hospital wings added over time.
A partnership with Generus Living Group was established in 2011 and a new 60-bed hospital was built, followed by four apartment buildings.
The last stage of development at Ranfurly Village, the Mt Victoria Apartments, is across two buildings, with one due to open in November and the last in 2022, taking the total number of apartments to 193. Most offer independent living, but a variety of assisted living services are also available and a number of the apartments have elevated views across to One Tree Hill.
The refurbished Ranfurly House was officially opened by Auckland Mayor Phil Goff last year and includes Poppies Cafe, the Heritage Lounge, a billiards room, library, craft room,gym, and movie theatre as well as other multi-purpose rooms and the Ranfurly Trust office.
Poppies Café, located on the ground floor, enjoys a light-filled atrium space, and capitalises on the stunning surroundings with its verandas reaching out into the outdoor areas, providing the perfect spot to relax on a summer's evening. Thoughtful decor has struck a compelling balance between heritage and modernity. A range of seating areas lend themselves to a perfect equilibrium of private, reflective spaces and social atmosphere.
The cafe offers a versatile a lá carte lunch menu and an abundance of fresh cabinet food, complemented with excellent barista coffee. The village also offers a very popular meal delivery service for residents seven days a week.
Adjacent to Poppies is the Heritage Lounge. This room is part of the original Ranfurly House and operates as a bar and function space.
Graham says Ranfurly House is a wonderful central hub for the village community.
"The building has been refurbished to an incredibly high standard and it is a real pleasure to watch residents enjoying what Ranfurly House has become. For me, personally, I love the connection our village has with the past and the deep heritage we are engaged with and reminded of daily. It is a fantastic blend of history, modernity and community."
Family and friends are always welcome at Ranfurly Village. "This is our residents' home so we want them to enjoy the beautiful spaces in Ranfurly House and share it with their family and friends," says Graham. "For example, we had a family of 17 come in to have a meal with their grandparents recently."
Ranfurly Village offers a full social calendar, including outings and shopping trips, as well as activities such as Tai Chi, outdoor bowls, board and card games, exercise classes, craft activities, and happy hours.
"The gym is popular and many residents use it daily. There are regular screenings at the Village Cinema, which is run by residents, and the craft room is well-used by a dedicated group of residents who meet regularly to assemble a range of art and crafts," says Graham.
An assortment of Christmas decorations, stationery items, and soft knitted toys were made for the village's first Spring Fair last year, which included an arts and crafts market, cultural performances by local school children, and food and beverages from Poppies Café.
Located near Auckland's Cornwall Park, many Ranfurly residents are regular walkers and the city centre is just a 15-minute bus ride away.
"Many of our residents came from the surrounding area so moving here has enabled them to continue with their everyday lives as usual," says Graham.
The recent COVID-19 lockdown meant a temporary closure of Ranfurly House but residents continued with their walks, and some took part in group exercises from the comfort of their balconies, which featured on TV1's Seven Sharp.
Graham and his team worked with their food supplier to offer residents a weekly shopping bag of essential food items such as bread and milk, biscuits, tinned food, fruit, cheese and meat. About 60 bags were made up each week. "It was very popular and for those residents who didn't want to go out it was a way to get some essentials.
"We had a great community feeling going on and there was a general sense that people were kinder. We got lots of positive feedback – lots of people stopped me to say they were glad they moved in when they did. Being part of this community, seeing other people moving around and knowing we were there for support really bolstered people and gave them a feeling of security."
Here's what some of the residents had to say about life in Ranfurly Village during COVID-19 lockdown.
"Thanks so much team for all you do. You're our frontline!"

"Thank you team for all you are doing to make us feel so safe and secure here. The food list and weekly delivery is fantastic. We appreciated the amount of work that went into organising this."

"Thank you very much for making our 'bubble time' so safe and happy. We are so blessed to have chosen Ranfurly. The added bonus of delicious meals from your kind and dedicated staff is awesome. Always delivered with cheerfulness and wonderful smiles."
And from a grateful family member:
"Thanks so much for all the work the whole team has done to keep all the residents safe. Mum is very, very fortunate to be with you at all times but particularly now. We are all very confident in your efforts and care. So thanks truly."
Share this article via: