arrow_backBack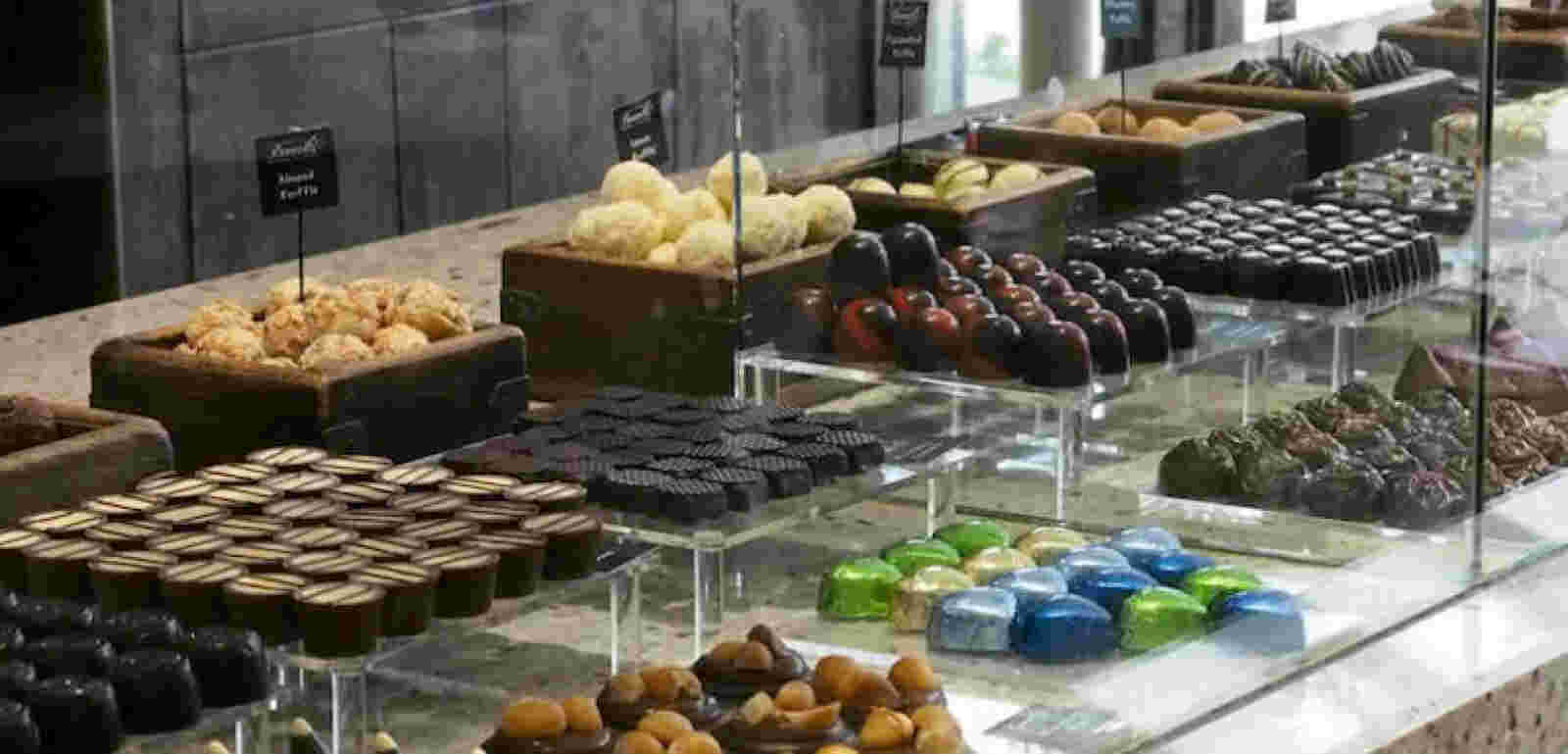 Sweet Treats - Bennetts of Mangawhai
General Interest
Bennetts of Mangawhai crafts a variety of unbelievably good chocolate by hand. Every delicious mouthful oozes fresh cream fillings and tangy flavours such as blackcurrant, lemon cup, and feijoa, extracted from fresh and freeze-dried fruit. Shelf life is limited due to the fresh ingredients that are used, however, as the chocolates are so incredibly more-ish I can't imagine this poses too much of a problem for most people!
If you're anything like me and you love chocolate, then a visit to Bennetts of Mangawhai is an absolute must. It's a bit of a drive however Bennetts' custom designed and built premises also boasts an onsite café, so it is a great day out. The cafe offers a breakfast/brunch and lunch menu, plus there's a selection of freshly baked treats.
The courtyards, French fountains and fireplaces provide numerous nooks to enjoy a coffee (or a real Bennetts' hot chocolate), while in the summer the adjacent Gelateria serves a steady stream of visitors from its wide range of sumptuous sorbets, gelatos and fresh ice cream.
Then of course there's the chocolate. You can watch the team of skilled artisans create this sweet treat through a sequence of large viewing windows and then sample chocolate from a series of glass cabinets. Each is laden with an array of handcrafted chocolates with fillings and flavours to satisfy almost every taste bud from lime, champagne, lemon myrtle and chocolate mousse through to vanilla, chilli and passion fruit truffles - and that's just to name a few!
My favourite was a Tangy Lemon Cup; the chocolate melted in my mouth, leaving the distinctive zing of fresh citrus. There was also a range of fresh and fluffy marshmallow to try including raspberry and rosewater, feijoa, and passion fruit. Yum!
What's best of all, you don't need to feel too guilty about your indulgence. Bennetts of Mangawhai use Belgian chocolate with no artificial flavours or preservatives, and source locally produced and spray-free fruit and nuts.
Although it's well worth making a day of it and taking a road trip north, Bennett's also have a retail outlet a little closer to home on level 2 at Smith & Caugheys on Queen Street in the central city. Alternatively you may also find their chocolate at select gift shops and stores nearby. To find a store near you give Bennetts a call on 09 431 5500 or purchase direct online by visiting www.bennettsofmangawhai.com.
Share this article via: