arrow_backBack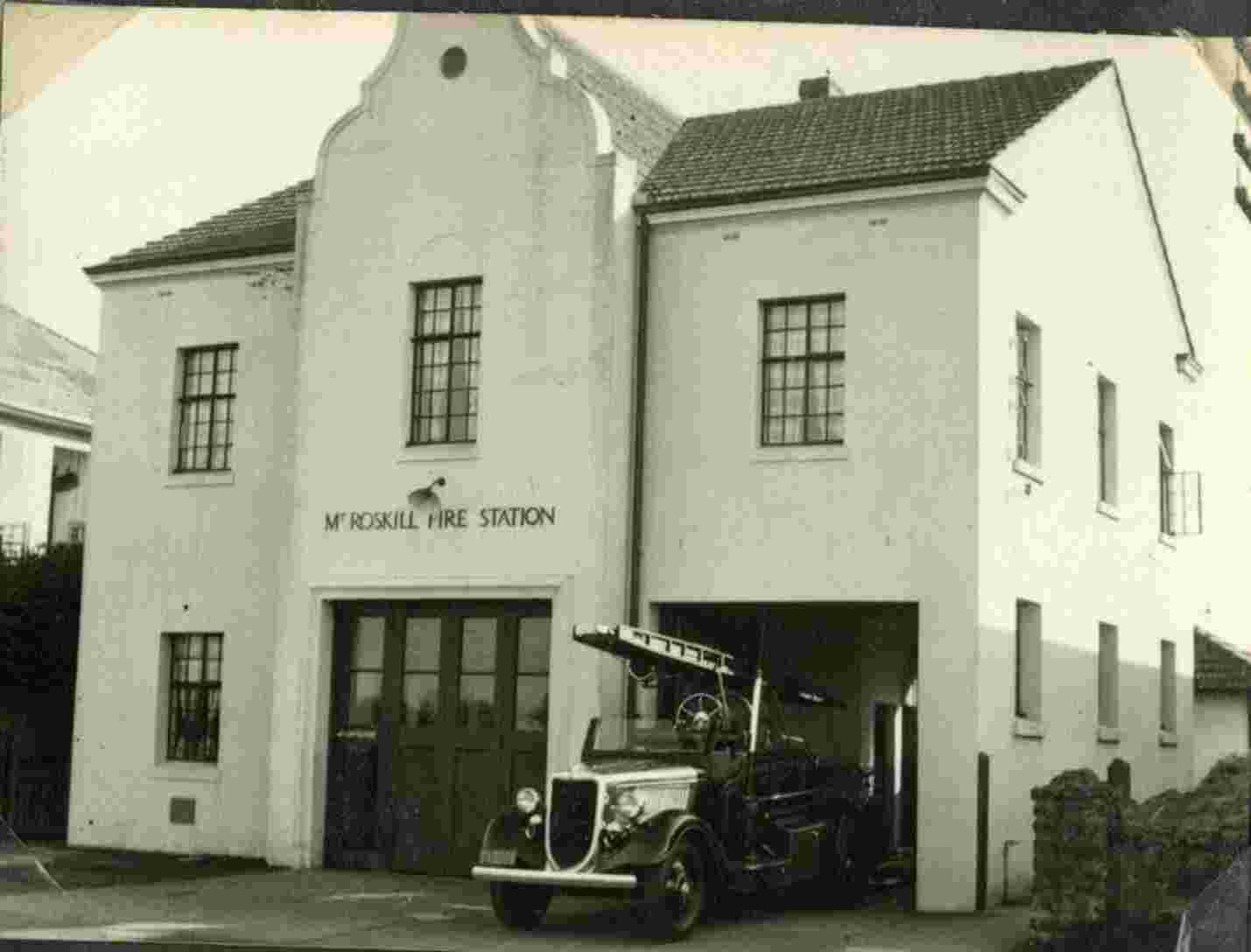 Three Kings Heritage Trail
General Interest
The streets of Three Kings are full of history and the best way to explore is on foot, following the Three Kings Heritage Trail. The walk can be achieved in a day, or at a more leisurely pace over a period of days, as a series of inter-linking walking adventures. Some of the attractions are easily reached from Ranfurly Village, including the Women's Suffrage Memorial across the road. Then there's the village itself, the former site of the Ranfurly Veterans' Home. It was built right here in 1903, after a call from Lord Ranfurly at the end of the South African War to open a home for those who had fought for the British Empire.
Some sights, such as Keith Hay House, the Concrete Villa, and the former Mt Roskill Fire Station are now private residences; it's fine to peek over the fence, but the properties themselves should not be entered. For those less mobile, many of the attractions can be viewed by car.
For those on foot, we've broken the trail up into three easy walks showcasing historical local buildings. Alternatively, to download a walking map of all the highlights please visit: http://www.aucklandcouncil.govt.nz/EN/newseventsculture/heritage/Documents/QR_BC5705threekingsheritagetrailbrochurewebfinal.pdf
Walk 1
"Coleraine" Logan Manor
Turn left out of Ranfurly onto Warren Avenue and walk for approximately 300 metres to "Coleraine" Logan Manor, a grand Italian style home at number 1. This private residence was built in 1905 for artist and sculptor Michael Coughlan Dignan, who grew up at Pah Homestead. Coleraine features similar design detailing.
Women's Suffrage Memorial
Cross the road and walk back up Warren Road. Turn left onto Mt Albert Road to view the Women's Suffrage Memorial in Rose Park at 537 Mt Albert Road. It was unveiled in 2013 to commemorate the 120th anniversary of Women's Suffrage in New Zealand. The first store in Three Kings was built in Rose Park in 1903. It later became a post office and telephone exchange.
Three Kings Congregational Church
Continue up Mt Albert Road to view the Three Kings Congregational Church at number 513, the first church building in the district. It was initially opened as a Sunday school hall and church, and was an important public meeting place in the early 1900s, with residents from Ranfurly Veterans' Home attending services. Over the years the building has been extensively modified.
Three Kings School
Cross the road and return back to the village via Three Kings School, which opened in 1879 as a single classroom, with a roll of 44 students. A separate teacher's residence was built alongside. In 1935-36 a new block was built to replace the original school buildings, however it remains one of the few Auckland schools on its original site.
Walk 2
Grinter Building
Turn left out of Ranfurly and walk for approximately 400 metres to the Grinter Building at number 503-507 Mt Albert Road. The land this building is sited upon was purchased in 1928 by the Grinter brothers, who built the area's first service station and ran it for 50 years. They also opened the block of shops and the space above it was used by members of the family. In 1998 it became as the electorate office of one-time Labour MP Phil Goff.
Concrete Villa
Cross the road and continue walking for 50 metres to the Concrete Villa at 520 Mt Albert Road. This Edwardian plastered masonry villa was built by Auckland horse racer James Preston between 1908-14. Preston served on the Mt Roskill Road Board and chaired the school board for two decades. The home has been modified and is now a private residence.
Mt Roskill Fire Station
Continue on the same side of the road for 100 metres and you will come to the former Mt Roskill Fire Station at number 504 Mt Albert Road. Constructed from reinforced concrete, it was built on this site in 1927. It was opened in 1927 by Sir Maui Pomare and once housed two fire engines as well as living and sleeping accommodation. In 1970 the land it sits upon was subdivided to half its original size and in 1980 the site was also home to the local ambulance base. In 2009 a new fire station opened on Dominion Road and the property was put on the market in 2011. It has since been restored by its private owners.
Keith Hay House
If you're feeling tired, now's a good time to head home, otherwise continue on for another 700 metres to Keith Hay House at number 403 Mt Albert Road. This house was built in 1945 by the former Mayor of Mt Roskill, Keith Hay, who served from 1953-1974. Hay was a successful businessman who was a supporter of low-cost housing initiatives in the area. Under his leadership, semi-rural Mt Roskill grew to become the country's largest borough. It's now a private residence.
Walk 3
Mt Roskill Borough Council Building
Turn left out of Ranfurly Village and walk to the Mt Roskill Borough Council Building at the corner of Mt Eden and Mt Albert Roads, a site earmarked as early as 1911 and finally built upon in 1956 when Mayor Keith Hay laid the foundation stone for a building designed by local architect Stephen Wright. The building officially opened on 15 June 1957.
Three Kings Pump House
Continue on to Three Kings Pump House in the Three Kings Reserve at 1011 Mt Eden Road. In 1911 water-diviner Reverend Harry Mason located this site to provide a water supply and in 1915 the board built a pumping station. After a breakout of typhoid in 1922, the pump house was forced to close. The building later became the area's first community hall. It's also been used by the Auckland Boxing Club, the Mt Roskill Municipal Band, and Auckland City Brass Band.
Wesley Training College and Arthur S Richards Memorial Park
If you're feeling energetic you can continue on to the quarry and the monument cairn at 54 McCullough Avenue marking the approximate site of the Wesley Training College, established in 1848, which provided education and training to predominately Maori students and Arthur S Richards Memorial Park at 43-57 Parau Street, purchased from Wesley College Trustees which features a mature totara, pohutukawa, oaks, gums and a large Norfolk pine tree.
Share this article via: