arrow_backBack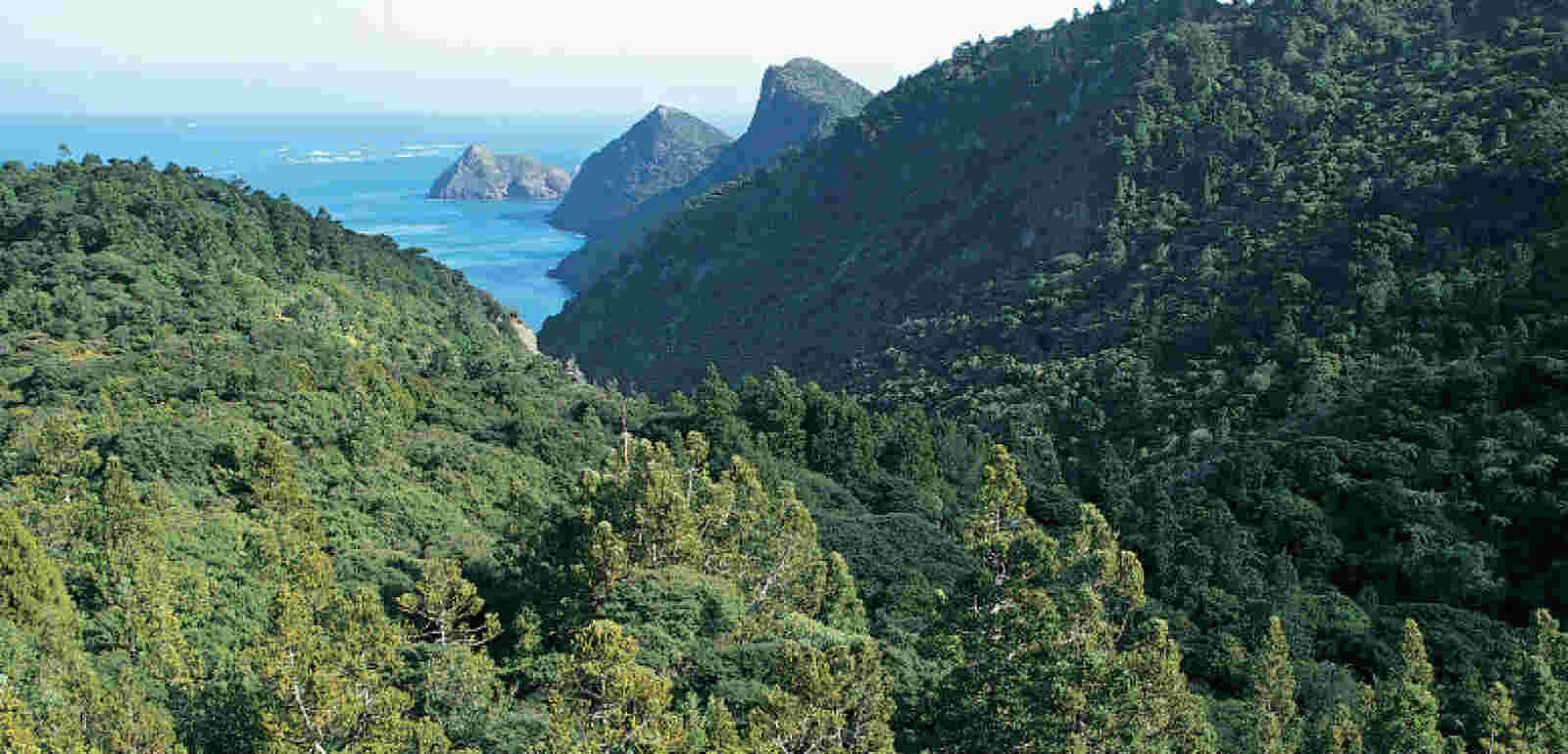 Way out West
General Interest
The life force of Auckland lies beyond the city in the mountainous rainforest lungs of the Waitakere Ranges. This dense rainforest of some 16,000 hectares, forms a western backdrop to the volcanic cones and skyscrapers of the city and frames a wild, rugged coastline, whose raw natural beauty has allured artistic types, surf lovers and many who endorse strong environmental principles.
In the elevated township of Titirangi, high in the foothills of the Waitakere Ranges, locals exhibit their works of art inspired by these surroundings at Lopdell House and the Te Uru Waitakere Contemporary Gallery.
Beyond, a winding drive through dripping native bush leads to the Arataki Visitor's Centre, a good starting point for any exploration of this region. A plant identification trail provides an insight into local flora, and a range of displays outline everything from the history of the region to short biographies on local artists. The back decks offer tremendous views of Manukau Harbour and Nihotapu Dam which collect rainfall in giant reservoirs and filter water down to the city below.
It's hard to imagine that these ranges began life some 20 million years ago. A huge volcano exploded and further eruptions added to its size over time, creating an enormous submarine mountain, with peaks that emerged as islands, only to be eroded away. Then, about six to seven million years ago, the volcano was tilted above sea level, exposing the Waitakere Ranges.
Today, the surf, wind and rain continue to reshape its misty headlands, hills and gullies, home now to many large rimu, kahikatea and kauri trees. The latter was logged here in the early 1800s and there are several tramways in the bush that were originally used for the logging industry. Later they provided access for workers to construct dams and waterpipes and more recently transport to sightseers aboard Watercare's Rainforest Express to view the Upper Nihotapu Dam.
The journey along Scenic Drive offers numerous points where panoramic views of Auckland Harbour Bridge, the Sky Tower and beyond to Rangitoto and Waiheke Island unfold, including those which can be viewed from Rose Hellaby House, at number 515. This elegant, English cottage-style dwelling from the 1930s was bequeathed to the Auckland Centennial Memorial Park, and its grounds are open to the public during daylight hours. Named after its former owner, who fell in love with the view, it's the perfect end to a tour of the ranges with its grandstand views.
Share this article via: